Home / Opinion / Guest Columnists
Partisan stonewalling and coronavirus conspire against Iowa candidates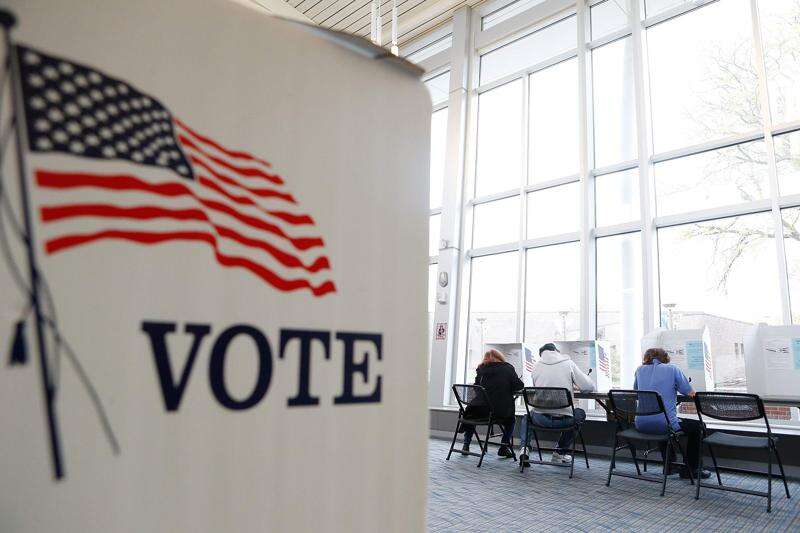 'Iowa Nice" is a simple motto to some and a way of life for most. It may present itself in the form of gestures as simple as an index finger wave from the steering wheel to the stereotypical 'Ope, I'm sorry.".
As rigid, divisive and tribal as politics have become across the nation, the process of stepping out into neighborhoods and knocking on doors with a clipboard and a pen to obtain signatures for ballot access still often results in the respectful discourse that 'Iowa Nice" is known for.
Over the past three weeks, I have been working closely with Libertarian Party members across the state as they have tried to obtain the signatures needed to get on the ballot this coming November. What started out as a speed bump while out door knocking quickly turned into a full fledged roadblock as concerns about the spread of COVID-19 took over all aspects of our lives. A welcoming greeting quickly turned into a respectful dismissal through a tiny crack in the doorway. Stopping on the street to engage in respectful debate with petitioners was replaced by a neighborly wave of decline in a time of social distancing.
Last week, I issued a request to Gov. Kim Reynolds and Secretary of State Paul Pate, on behalf of candidates from all parties, to issue a temporary delay in the filing deadlines for candidates based on the uncertainty of the recent coronavirus outbreak. While Libertarians are devoted to providing Iowans as many options on the ballot in November as possible, the health and welfare of petitioners and voters alike need to take precedent. With the recommendation to practice social distancing, a delay of the filing deadlines is not an unreasonable request. In fact, New York, one of the strictest states in the nation in terms of ballot access, ordered a temporary modification of their election procedures to ease the requirements to get on the ballot.
Our requests were ultimately denied, and while we're excited to have eight Libertarian candidates on the ballot in November, there is no doubt about the impact made by the hurdles third-party candidates face in trying to attain ballot access. The one-two punch of the COVID-19 outbreak and early filing deadlines Iowa's Legislature laid on third-party candidates last spring left a number of passionate Libertarians sitting on the sidelines while Republicans and Democrats can rest easy knowing that they can still qualify for the general election as late as August.
There's still the opportunity to obtain the necessary signatures to ensure the Libertarian Party presidential nominee will give the nearly 38 percent of Iowa voters who are registered as a third-party or no-party a viable option outside of the duopoly that works so hard to control our daily lives.
If there's one thing that is absolutely certain, it's that the Iowa Libertarians are not bowing out as easily as the Republicans and Democrats would like. We continue to fight the new ballot access laws in court, acting as a voice for all Iowans who deserve a choice on the ballot. We remain vigilant in fighting for policy that is focused on limiting government overreach and that gives every Iowan a beacon of liberty and freedom in a political landscape where both main parties are focused on depriving citizens of such.
Finally, with our devotion to private charity and goodwill, we will continue to prove that in times of need like the current crisis, if there is a party that truly exudes the characteristics of 'Iowa Nice," it is the Libertarian Party.
Mike Conner is chairman of the Libertarian Party of Iowa.