Home / Opinion / Guest Columnists
Iowa students need support not discipline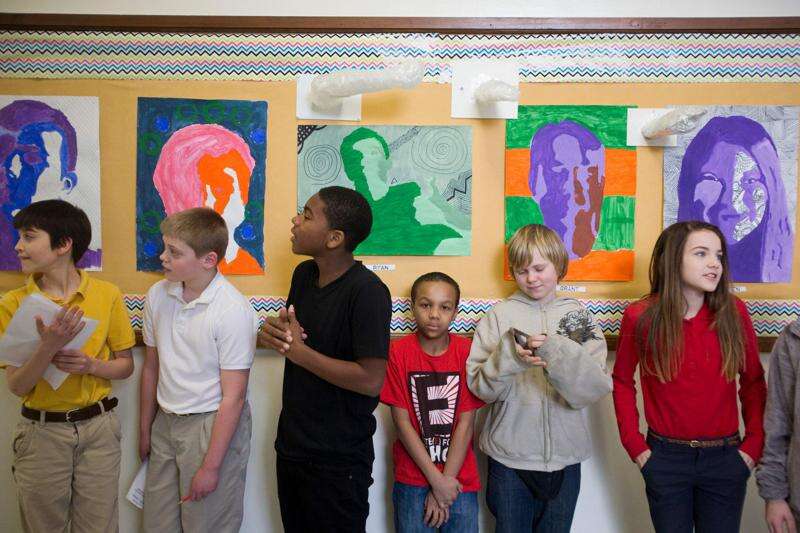 As a teacher with over 15 years of classroom teaching, I have experienced many children who can be aggressive and also have severe emotional and behavioral needs. I have walked away with injuries. I have sat with families frustrated and exhausted. I have hugged those same children frustrated with themselves. An aggressive child is not a bad child. It's irresponsible and ill-informed to generalize that aggressive behaviors in schools are the result of incompetent educators, administrators or parents. This narrative is an example of a dangerous oversimplification to a very complicated issue needing a strong and sustainable system of culturally competent
evidence-based prevention and response strategies. It is because of these complexities that I am personally opposed to Senate File SF 2360.
On any given night, the news features sensationalized stories of 'out of control children," neglectful parents, irresponsible schools and inept professionals. If you dare read the comments, you are consumed by the variety of self-proclaimed experts that are quick to
place blame on everyone and everything. The real blame lies within a dysfunctional state failing children and schools. The children's mental health system legislation was not enacted until 2019 and is not, as of this publication, funded. This means millions of Iowan face a non-existent system with ad hoc support in attempts to get their children mental health services. This has not come without consequences and is now directly impacting schools.
Aggression is complex and can stem from a variety of things including a child that has experienced traumas, biological factors, lacking the ability to regulate emotionally and can cause children to act out verbally and physically. These behaviors frequently become worse
over time if proper mental health services are not provided. In mental health, we sometimes refrain from discussing aggression out of fear it will further stigmatize an already stigmatized medical condition, but it is an important symptom to recognize a completely dysfunctional mental health system not meeting the needs of children or those trying to care for them.
Removing children from their peers without providing support, as proposed in SF 2360, is not an adequate substitution for proper mental health services. In a classroom of 20 students, four to five students have a mental illness and at least nine have been exposed to multiple forms of trauma. Teachers do not receive comprehensive training in comprehensive prevention frameworks. The lack of preparation in this area leaves schools and teachers unprepared and ill-equipped to meet the needs of many students.
Teachers are doing far more than teaching content. They are feeding, clothing, giving guidance, love, and trying to meet student needs. The weathering of teacher mental wellness appears to be eroding at an epic pace. Senate File 2360 referred to as the 'classroom management or school violence" bill is complex with many different pieces that should be read by every educator, administrator,
mental health professional, parent and young person. It removes the ability to include room clears in Individualized Education Programs (IEPs) and allows teachers to physically 'relocate" students they perceive as 'causing a severe distraction or disruption" with
'immunity from disciplinary action."
I cannot support portions of legislation that do not use culturally competent evidence-based strategies and increase the likelihood for unsafe seclusion, restraint and exclusionary discipline practices. It will expedite the school to prison pipeline for our students of color given the subjective language leaving open too much room for interpretation of what severe distractions and disruptions are. Offering immunity to any adult that has power over a child is disturbing. Children of color are the victims of teacher bias.
According to the Justice Policy Institute and ACLU, students of color are more likely to be disciplined for subjective reasons such as being disruptive or disrespectful. Black students are suspended and expelled three times more often as their White peers, yet studies have proven that the discrepancy in disciplinary responses are not due to Black students misbehaving at higher rates. The more a child is disciplined the increased likelihood of future incarceration. The passing of Senate File SF 2360 will most likely increase this disproportionality.
There are actually evidence-based fields that other states use to drive their policy such as Positive Behavior Interventions, Supports (PBIS), Comprehensive School Mental Health Systems (CSMHS), and Restorative Frameworks. When implemented with integrity, outcomes include reduction of aggressive behaviors, disciplinary referrals while increasing attendance, academic achievement, and graduation rates. Iowa has people on the front lines of education that have been using evidence-based frameworks, strategies, and approaches
for decades with tremendous success. Government leaders and decision-makers need to become informed on the research and evidence-based programming on childhood aggression and learn about comprehensive school mental health systems, before voting on SF 2360. Education is critical because not all legislation is good or created with credentialed field experts. Those in the field that are
employed to protect the best interest of children have an ethical obligation to speak up to protect children. Silence is failing children.
Jennifer Ulie-Wells, Ph.D is the executive director of Please Pass the Love and a school board member.