Home / Opinion / Guest Columnists
Embrace Iowa's ties to Juneteenth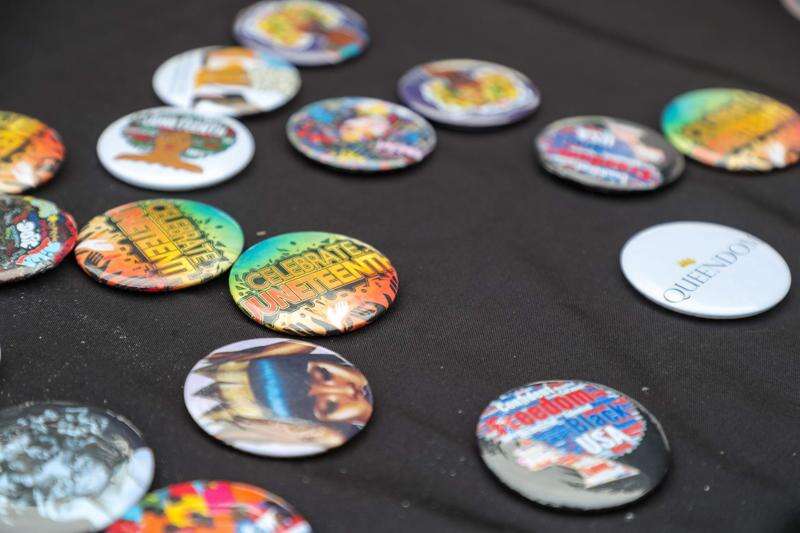 I grew up with five generations of family living until I was age 9, where I heard stories about an ancestor who fought in the Civil War. This upbringing inspired in me a fascination with American history. I used the stories I heard about the Civil War veteran to develop a 100-page narrative about him for my final 4-H project, which qualified for the state fair and even received a blue ribbon. Of course biased, I believe my ancestor led a most interesting life: born in a French village, he escaped life as a priest by swimming across the Rhine River and eventually settled in Iowa. He enlisted to fight in the Civil War and fought in several battles, with the siege of Vicksburg being the largest. His unit was consolidated with Iowa's 34th Infantry because so many soldiers died from disease. After the war ended on April 9, 1865, his unit was deployed to Houston and Galveston, Texas where he remained until August.
I never understood why my ancestor stayed in Texas after the South surrendered, until a chance conversation with a co-worker last summer when the subject of Juneteenth arose. Juneteenth, also known as Freedom Day, is a holiday that commemorates the final time the Emancipation Proclamation was used to free those enslaved. Though the proclamation became law January 1, 1863, Congress abolished slavery with the 13th Amendment January 31, 1865 and the Confederate Army surrendered April 9, 1865, slaves in Texas were still in bondage until the arrival of federal troops - Iowa's 34th included - on June 19, 1865. I was stunned to make the connection that my ancestor's deployment in Galveston coincided during such a tumultuous period because, clearly, the job of fully liberating the country was yet unfinished.
After serving several years in the deep South, my ancestor perhaps became accustomed to witnessing the enslaved gain their freedom; however, I can't comprehend how he felt discovering that Texas slave holders still kept those lawfully emancipated in bondage after the war. For that matter, how did the newly freed feel after learning of their overdue freedom? We can only speculate on the range of emotions but we do know that Iowa soldiers helped make Juneteenth possible. These soldiers' descendants must number in the tens of thousands and give Iowa a unique and personal connection to this historic, and very relevant, moment in time.
Iowans, therefore, should widely embrace Juneteenth to celebrate the state's role in finishing the job to fully abolish slavery. We should also celebrate Juneteenth to remind ourselves that, like my ancestor remaining in Texas after war's end, much work remained to end slavery even after passing a law to free slaves, a constitutional amendment to abolish slavery and the Confederate Army's surrender. For me, this history lesson resonates that much work lays ahead to finish the job of racial equity. Wider commemoration of Juneteenth will serve as a reminder of how far we have come, how far we need to go, and to celebrate every victory along the way.
Kyle Metz is an eighth-generation Iowan and has a long-standing interest in Iowa's history. He is trained as a scientist and currently resides in Washington, D.C.