Home / Opinion / Guest Columnists
Constitution Day: How to keep the republic in a social media era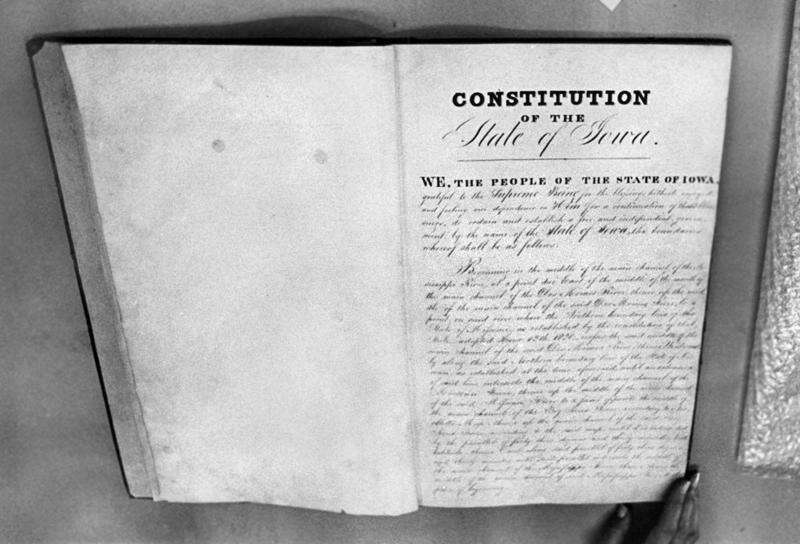 As he was leaving a meeting of the constitutional convention in 1787, which was debating in secret over a new government blueprint for the infant United States of America, the elderly Benjamin Franklin, so the story goes, was accosted by a Mrs. Powell of Philadelphia.
'Well doctor," she asked. 'Are we to have a monarchy or a republic?"
The ever-quotable Franklin immediately replied:
'A republic. If you can keep it."
At the time, the convention was riven by partisanship. Two political factions battled for power - the federalists, commercial and urban groups who thought a strong central government was the key to economic prosperity; and the antifederalists, rural landowners who worried that a strong central government might threaten individual liberty.
To get the Constitution ratified, the federalists struck a bipartisan deal. One of the first orders of business for the new Congress of the United States would be to propose a list of constitutional amendments to spell out guarantees of individual liberty, a so-called Bill of Rights.
Today we recognize the first of those 10 amendments as having been crucial in our history to our republic's public life. And the language of that First Amendment has never been more relevant:
'Congress shall make no law respecting an establishment of religion, or prohibiting the free exercise thereof; or abridging the freedom of speech, or of the press; or the right of the people peaceably to assemble, and to petition the government for a redress of grievances."
Why freedom of the speech and of the press? Well, in the 1700s, the founders were familiar with a radical British political theory that included the ideal of a 'marketplace of ideas," that an educated public with open access to information unfiltered by government authority should be able to discern truth from falsehood and make rational political choices.
And the Constitution that the founders wrote, a flawed document built on political compromises, still lurches along. It spawned a vibrant republic.
Well done, Ben and company. Except …
It's no secret that the news media in this country is in upheaval. Fewer staff members toil in local newsrooms. At the same time, disinformation spreads quickly via the internet.
The founders who imagined a marketplace of ideas didn't contemplate algorithms on social media sites that would measure our clicks and preferences and serve us each an echo chamber of our own prejudices. Nor did they contemplate a president governing via Twitter, calling journalists 'enemies of the people."
In Iowa, we get a front-row seat early in each presidential season. For us, the campaign of 2020 has been underway for months.
More than 200 years ago, the founders of this republic recognized that a free press was a necessary condition to have a self-governing, democratic republic. Today, with staffs of newsrooms shrinking, trolls stalking our twitter world, and crazy theories finding an equal footing with truth in the cyber universe, it's becoming more of a challenge to have faith in the marketplace of ideas.
What is the role of news media in the election of 2020? How are the ideals of freedom speech and of the press still relevant to our ongoing effort to maintain our republic? In an era when media are called 'enemies" and 'fake news," whose information can you trust?
On Constitution Day 2019, Tuesday, Sept. 17, at 7 p.m. in Betty Cherry Heritage Hall, Mount Mercy University will host a panel discussion on how our First Amendment freedoms interact with the 2020 election campaign. I and another MMU faculty member, Dr. Richard Barrett, assistant professor of political science, will be joined by several media figures - including Zack Kucharski, executive editor of The Gazette; and Lyle Muller, retired editor of Iowa Watch - to discuss these issues. I hope you can join us and help us talk about these big issues as jointly we strive to keep our republic.
Joe Sheller is an associate professor of communication at Mount Mercy University, teaching media history and media law.