Home / Opinion / Guest Columnists
Chuck Grassley is a model senator
Cory Crowley, guest columnist
Mar. 21, 2016 8:00 am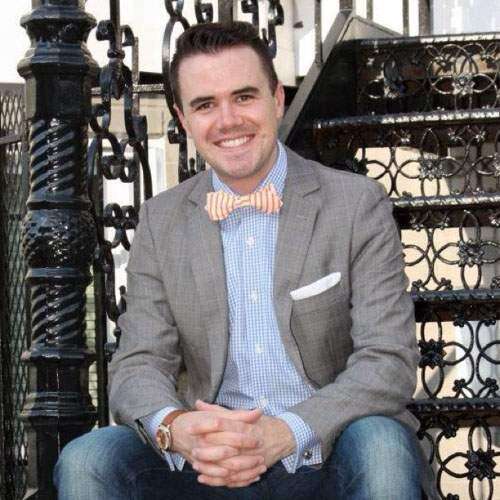 For 10 years, I had the privilege of serving the people of Iowa in Washington working for Sen. Chuck Grassley. Most people who work on Capitol Hill for that many years become jaded and leave with a sour taste in their mouth. When you work with Grassley, the opposite is true.
Grassley is a genuine public servant. The senator's only goal each week when he travels between his home in New Hartford and Washington and to give voice to the concerns of Iowans and offer solutions that make life better for every American.
His altruistic approach to working for us in the U.S. Senate is unique and contagious. Every day I worked with him I sought to match his positive attitude, energetic nature and strong work ethic.
I was by his side five to six days a week for 10 years. I can tell you without reservation thatGrassley is the same in Washington as in Iowa, and one-on-one as he is speaking to a crowded room.
There is nothing he will tell an Iowan at home that he won't tell thepresident of the United States. His honesty and sincerity make him unmatched as a public servant, as a human and as a friend.
America would be an even stronger nation if everyone elected to public office kept an open line of communication with their constituents like Grassley does. We'd be better off if every senator cared and took the time to respond to every letter, call, and email like Grassley does.
And it would be in the country's best interest if all our elected officials followed Grassley's lead and never forgot their roots and that they aren't the boss. Public servants work for the people. Even when you disagree with Grassley, he will listen to your position and explain the details of his to you. That's respectful.
I've seen Grassley toil over tough decisions, studying issues and seeking diverse opinions and advice to make sure he does right by the people of Iowa. I've seen him work with other senators to pass legislation even if the final deal means letting them take all the credit. I've been there when he has turned down invitations to meet with dignitaries and celebrities because the requested meeting time conflicts with a chance to meet a group of students or visiting family from Iowa.
Even though the Senate would be better off with 99 more like Grassley, the fact is there is only one and he's our senator. The least we can do for the country is share his seniority, expertise and servants heart with them for one more term. He's good for Iowa and good for America.
I'm completely serious when I say he is y one of the best people I know. We need to re-elect Chuck Grassley to the U.S. Senate in November.
' Cory Crowley grew up in Cedar Rapids and spent nearly 10 years as a special assistant to U.S. Sen. Chuck Grassley.