Home / Opinion / Guest Columnists
Bottle bill overhaul is needed
Doug Webb
Jan. 7, 2022 1:53 pm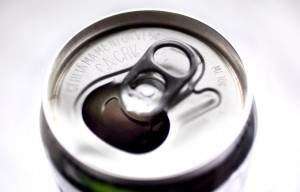 When a law no longer serves its citizens and the common good, it's time to make changes. It's clear Iowa's 1978 can and bottle redemption law, commonly known as the "bottle bill," is ripe not just for change, but for an overhaul.
Stakeholders and lawmakers have talked for decades about reforming Iowa's bottle bill without coming to a consensus.
The pandemic has brought the situation to a head, with numerous retailers refusing (unlawfully) to take back empty beverage containers from consumers and refund the five-cent deposit Iowans pay each time they buy carbonated and alcoholic beverages.
Another important player in the bottle bill is Iowa redemption centers that serve as a clearinghouse for returned cans and bottles. Some redemption centers are shutting down or slowing operations as they receive fewer cans returned and see slimmer profits.
Many Iowans have been stacking their empties in garages and sheds, waiting for the time they could redeem containers at a convenient location and get their refunds.
We believe there are other recycling options that make more sense for Iowa. The solution we are seeking would allow for drop-off locations around the state where Iowans could drop off their cans.
The process would allow consumers to throw all of their redeemable cans and bottles into the same bag without sorting. After consumers sign up online, they would be mailed stickers with bar codes identifying their account. They could simply place the sticker on the bag and drop it off at the nearest location. Refunds would be credited to the consumer's account.
That would help address concerns of Iowa retailers , who have long complained about the requirement they take back deposit containers , saying it is unsanitary to bring back dirty cans into stores where food is sold and prepared. Under our proposal, grocery stores and other retailers could choose to opt out of the process if there is a convenient alternate option for their customers.
This proposal is supported by many Iowa beverage distributors and is based on the best practices in other states that have successful can and bottle recycling systems.
We believe it would help bring Iowa's bottle bill into the 21st Century, reduce the amount of waste in Iowa's landfills, and preserve our natural resources.
Doug Webb is President and CEO of Droppett!, an innovative can and bottle company based in Iowa.