Home / Opinion / Guest Columnists
Abortion? Deal with the root cause
Norman Sherman
Dec. 5, 2022 6:00 am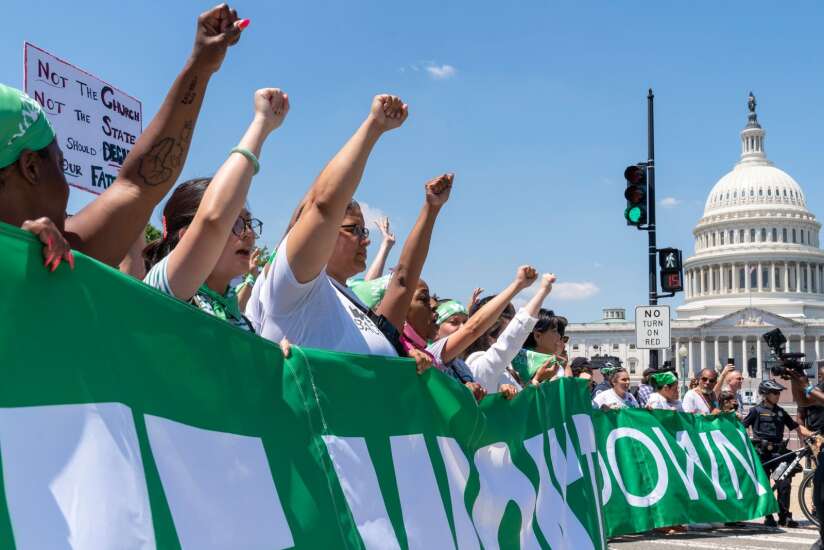 'Stop Fornication Now." "Ban Fornication Forever." Powerful. I just don't know which slogan to suggest to the Republican National Committee. I may just send both to Sens. Joni Ernst and Chuck Grassley. I'll urge that one of them save their party from voter backlash, from another blue wave inspired by the Dobbs decision. Roe is gone, but not forgotten.
It may require legislation to give life to my slogan. I'm sure we can even find a way to cover married couples as well as fornicators in the Republican Celibacy Act. It will be a great contraceptive device to stop the need for abortions.
I don't think I will have to explain to Republicans in office the cause of pregnancy and why enforced universal abstinence is like a tax cut, somehow helping balance the budget. It will require some night-shift detectives to enforce the ban, but I think the cost is worth it.
Abortion was not a good issue for Republicans in the midterms. Conservative strategists had predicted there would be a red wave, not a blue one. History was on their side: midterm fall off, a Democratic president not very popular, bundles of campaign money. Then people voted.
Polls after the election showed reproductive rights were the determining issue for about a quarter of women voters, but almost as many men as well. The Democrats held the Senate and did better than expected in the House because of those voters. It was not a landslide for Democrats, but it wasn't an earthquake either.
The conservative euphoria after Roe disappeared did not last long and electoral fear will take its place. They need to recover ground. Does anyone think the Republicans won't, after due deliberation of a few weeks, dump their God-given principle of banning abortions? The fear that young women and particularly new voters will help elect Democrats to Congress and one to the Oval Office in 2024 will carry them above principle as they mouth it.
Facts matter and here are some. The number of abortions has been decreasing, but there were at least a million annually in recent years. The Guttmacher Institute estimates totaled 966,460 in 2010. Beyond that, many abortions are induced by pills and there is no record of how many.
Until the recent drive to stop abortions and close 1,387 medical clinics, very few women died in the process. Without sterile surroundings including Planned Parenthood facilities, more will. And they aren't all single women with child, without husband. Many married women also seek abortions, some with three or four children. Their houses have no more space, their larder with little food, and their bank account tiny, if at all.
If, as we approach the elections of 2024, if a blue wave seems likely, we can expect Republicans to reconsider their 50 years of Roe bashing, rising above principle in search of victory. If their candidates switch to win, some of their lumpen voters may stay home, but some who have voted Democratic this time, may return. I would hate to see them go, but it would be worth it if the Republicans finally understood that a woman's body is hers, and not theirs.
Norman Sherman of Coralville has worked extensively in politics, including as Vice President Hubert Humphrey's press secretary.
Opinion content represents the viewpoint of the author or The Gazette editorial board. You can join the conversation by submitting a letter to the editor or guest column or by suggesting a topic for an editorial to editorial@thegazette.com