Home / News / Government & Politics
Revamp of Iowa's bottle bill moving ahead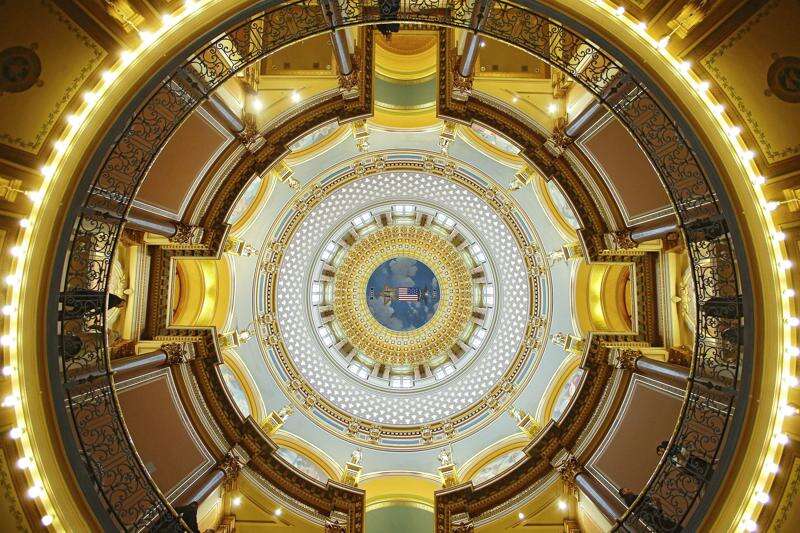 DES MOINES - The fate of Iowa's bottle deposit bill, enacted 39 years ago to discourage littering and encourage recycling, could be determined this week by the House Environmental Protection Committee.
A product of Republicans Gov. Robert Ray and then-Rep. Terry Branstad, the law charges consumers a 5-cent deposit on pop and beer containers. That deposit is refunded when the empty container is returned to a grocery store or redemption center.
A measure moving forward in the GOP-controlled House, with support from grocers and convenience store owners, would do away with consumers needing to pay deposits. Instead, the proposal would charge distributors a temporary fee and eventually establish some other way of recycling the containers.
Grocers are so eager to get out of the recycling business that, more than once, a Hy-Vee lobbyist invited those in favor of the bill to speak and asked them questions.
One lawmaker wondered just who was running the subcommittee hearing on House Study Bill 163 - grocers or legislators?
'I'm starting to think the lobbyists are in charge of the meeting," said Rep. Andy McKean, R-Anamosa, who was attending Monday but not a subcommittee member.
'We're having a good discussion," replied Rep. Ross Paustian, R-Walcott. He and two other subcommittee Republicans backed the bill.
'It's a long-term process," he told opponents, but the measure likely will go forward to the full committee Wednesday.
Monday, speakers disagreed whether HSB 163 should be called a repeal of the bottle bill because it calls for statewide 'recycling, litter control and community enhancement programs."
'We're not asking for straight repeal," said Michelle Hurd of the Iowa Grocery Association.
Instead, the bill would require distributors to pay a 'temporary assessment" to raise $60 million - over four or more years - to pay for a recycling program that would not require grocery and convenience stores to handle the empties.
The change is overdue, said Brad Epperly, representing the Iowa Grocery Industry Association. The success of the current bottle bill has come 'on the backs of grocers," he said.
'If it's such a great idea," he asked, 'why aren't all the other states doing it?"
There aren't more because of strong lobbying by grocers, said Troy Willard, who said he handles upward of 100 million containers a year at his Can Shed in Cedar Rapids and Iowa City.
To that, Epperly said: 'All you want to do is to keep the status quo, (which) brings garbage into grocery stores."
Redemption center operators opposed to the change cited a 2012 Department of Natural Resources report that found the recycling rates for containers covered by the bottle bill is 86 percent. The operators and beer wholesalers said they've seen no decline since then.
Sheri Cunningham of Chariton said her recycling facility, which handled 4 million containers 10 years ago, processed 17 million cans and bottles last year.
Mick Barry of MidAmerica Recycling in Des Moines called the bottle bill the 'cornerstone" of the recycling industry.
Combined with single-stream recycling, it has made Iowa one of the top five recycling states in the country. If it's repealed, Barry said, that would force facilities like his to increase recycling fees they charge cities, which ultimately would be paid by taxpayers and ratepayers.
l Comments: (319) 398-8375; james.lynch@thegazette.com