Home / News / Government & Politics
New law lets landlords deny Section 8 vouchers
Governor also signs new version of 'ag gag' law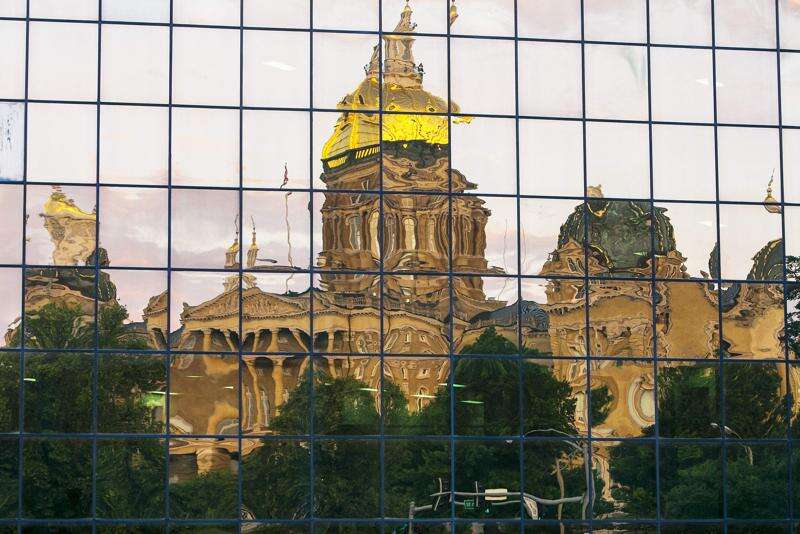 DES MOINES — Landlords in Marion and Iowa City will again be allowed to deny leases to renters who rely on federal housing choice aid like Section 8 vouchers under a measure signed into law Friday by Gov. Kim Reynolds.
In all Friday, the governor signed 37 bills, including legislation that attempts to protect Iowa's livestock production industry by creating an "unauthorized sampling" criminal offense — the latest version of what critics call an "ag gag" law aimed at whistle blowers.
Under the new housing law, Senate File 252, counties and cities will be banned from adopting local measures that prohibit landlords from refusing to rent to someone using a federal housing voucher. That provision became effective upon the governor's signature, but existing ordinances prohibiting a landlord from discriminating against a "source of income" — like are on the books in Iowa City, Marion and Des Moines — would not be repealed until January 2023 so renters affected would not lose their homes right away.
Proponents said landlords should have the freedom to decide if they want to accept Section 8 vouchers, which require additional inspections and regulations and perhaps building upgrades Rep. Dave Deyoe, R-Nevada, who managed SF 252 on the Iowa House floor, said during a March 15 debate that the bill was meant to keep the Section 8 program "voluntary" for renters and landlords.
But critics countered that the ban will hurt low income renters, including veterans, elderly and disabled Iowans who get government housing assistance.
Rachel Killburg, assistant to Iowa City Manager Geoff Fruin, told The Gazette last month that if SF 252 became law the city would have little recourse beyond educating landlords on the benefits of the federal program. Marion Civil Rights Commission member Bret Nilles has called the measure "a mean-spirited attack on low-income, people with disabilities, veterans and minorities."
Also Friday, Reynolds signed House File 775, a measure criminalizing specific types of trespass at agricultural facilities that critics call attempts to bar animal activists and others from secretly documenting operations at large animal feeding facilities they oppose.
The bill — which began as a regulation on police obtaining search warrants from video on private property — was revamped to create an offense of "unauthorized sampling," which would apply to anyone knowingly entering private property without consent to obtain samples of substances from agricultural animals or any soil, air, or water from farms. Also, placing a camera or other electronic surveillance device on someone else's property will become a crime. Penalties range from an aggravated misdemeanor carrying a two-year sentence and fines topping $8,500 to a Class D felony for subsequent offenses that would carry a five-year prison term and a fine of up to $10,245.
Proponents said the measure would protect against biosecurity hazards associated with trespassing and would not come into play unless someone illegally entered someone else's property. But critics said the intent was to create a criminal offense that would have a "chilling effect" on whistle blowers willing to risk entering private property to expose animal-treatment abuse, violations of OSHA regulations or other workplace wrongdoing.
Opponents accused sponsors of using an "underhanded" process to spring a new "ag law" version that previously was struck down by a federal judge
In other action, Reynolds signed legislation to provide civil remedies for the unauthorized disclosure of private, sexually explicit images without the consent of a person in the images. House File 233 applies only to sensitive content in which the individual had a reasonable expectation of privacy.
Another bill, House File 583, that become law will establish a private flood insurance market for primary residences in Iowa as an alternative to the National Flood Insurance Program. Under the law, an eligible insurance company would have to have a certificate to do business in Iowa and a company would be required to file rates for its flood insurance policies with Iowa's insurance commissioner.
Comments: (515) 243-7220; rod.boshart@thegazette.com