Home / News / Government & Politics
Many bills involving Iowa universities stall, but not all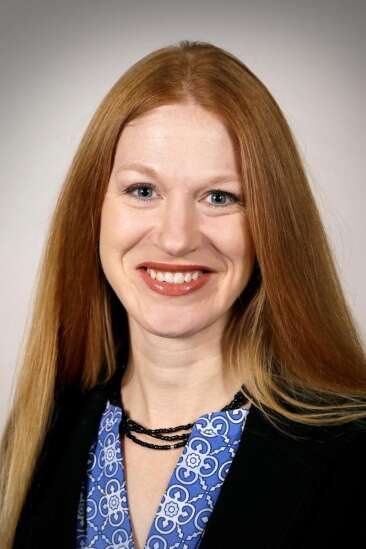 A second legislative hurdle has come and gone and taken with it several proposed bills that would have altered operations and the student experience at Iowa's public universities and community colleges.
But at least two Board of Regents-related measures have survived the self-imposed legislative funnel deadline of March 16 - including a contentious bill seeking to regulate how public institutions of higher education handle free speech.
Senate File 2281, which has been dubbed 'the heartbeat bill," also is remains eligible for debate. It would bar Iowa physicians from performing an abortion if a fetal heartbeat is detected - essentially banning abortion as early as six weeks into pregnancy and possibly causing the University of Iowa to lose accreditation for its obstetrics and gynecology residency program, the only of its kind in Iowa.
Another bill focused on regent bidding rules and construction methods isn't dead for this session, although it perhaps is on life support.
The bill's manager, Rep. John Landon, R-Ankeny, said he continues to meet with interested parties because competitive bidding is of 'paramount" concern. But the bill's language still needs work as it doesn't reflect current technology and practices, he said.
The proposals that stalled - at least for this legislative session - include two that experienced a similar fate last year: one pushing to end tenure systems at Iowa's public universities and community colleges and another creating harsher penalties for intentionally blocking a major highway.
That latter legislation relates to universities in that it hearkens to protests - which involved many University of Iowa students and professors - that blocked Interstate 80 for a short time after President Donald Trump's election in 2016.
Rep. Bobby Kaufmann, R-Wilton, last year proposed a similar 'Suck it Up, Buttercup" bill creating stiffer penalties for highway protests and urging harsher repercussions for university faculty who organize such activities.
It, too, failed to garner sufficient support.
As for the tenure-nixing bill, Sen. Brad Zaun, R-Urbandale, pitched it during the 2017 legislative session in hopes of enabling universities to more easily get rid of bad professors. It went nowhere, despite a Legislature fully controlled by fellow Republicans.
The bill emerged again this session, though it similarly failed to pass out of a subcommittee. At least one of that subcommittee's members, Sen. Bob Dvorsky, D-Coralville, slammed the proposal, which critics have said would badly harm the reputations of Iowa's public universities and make it harder to recruit top faculty.
'I think we need to strengthen those universities," Dvorsky said at the time. 'To do something like get rid of tenure, that would really weaken us."
A third dead proposal that would have affected Iowa's public universities suggested mandating a financial literacy course for all students.
Opponents of the bill called it unnecessary, as all three universities for years have been developing and rolling out financial literacy initiatives and expanding career and financial counseling.
At the start of this academic year, the Board of Regents debuted a systemwide inaugural financial literacy program that requires students to complete an online course at the start of their academic careers and provides those students with information about mentors and campus resources.
The regents-specific free-speech bill that remains alive this session sparked heated debate late Feb. 28 before it passed on mostly party lines out of the Iowa Senate. In making her case for the bill, its sponsor Sen. Amy Sinclair, R-Allerton, argued now more than ever states need to protect 'ideas with which you radically disagree or even detest" - especially on university and college campuses, which have become ground zero for such battles.
Since the 2016 election, incidents of racism, bias-related crime and hate speech have spiked nationally and in Iowa, according to national news outlets and reporting by The Gazette.
Controversial speakers like white nationalist Milo Yiannopoulos planned a visit to Iowa State University in December 2016 - a visit he later canceled due to increased security fees assessed by the school.
A tug-of-war over free speech and discrimination also is playing out on the UI campus, where student organization Business Leaders in Christ has filed a federal lawsuit accusing administrators of discriminating against the group by deregistering it. The UI found it discriminated against an openly gay member it had refused to let serve as a leader.
Sinclair said she brought home the idea for the bill from her work on a task force with the American Legislative Exchange Council, a nonprofit organization of conservative lawmakers and private sector representatives.
In urging its passage Feb. 28, Sinclair said, 'We see college campuses, regent boards, we see them eroding those rights, we see speakers who are invited in not being allowed to come."
'We see safe spaces being created where people are protected from ideas that offend them," she said. 'This bill allows a free exchange of ideas that are not limited by emotions."
Sen. Matt McCoy, D-Des Moines, that night voiced strong opposition.
'We have, in essence, legalized discrimination, which I believe is a very dangerous and unfortunate thing to be doing tonight, at this hour," he said during the nighttime debate.
The bill now sits in the Iowa House, where it passed a subcommittee earlier this month.
l Comments: (319) 339-3158; vanessa.miller@thegazette.com