Home / News / Government & Politics
Kinney decides against open seat race for Iowa's 2nd District U.S. House seat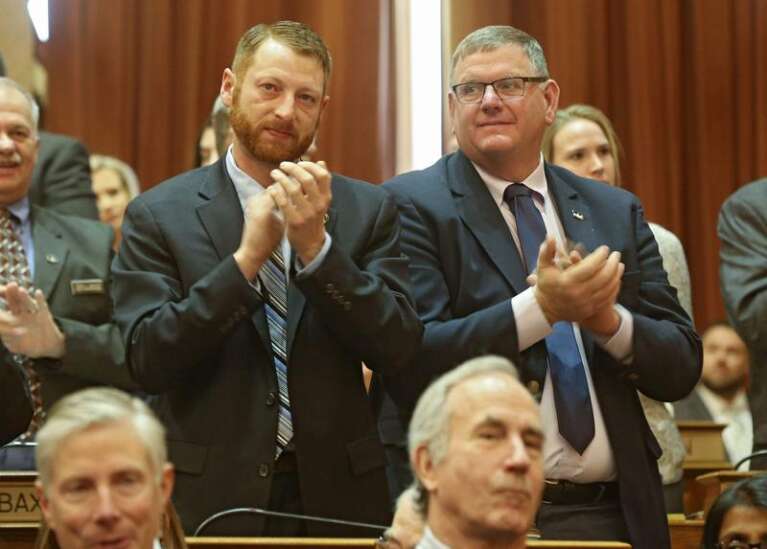 DES MOINES - After floating the possibility two weeks ago of becoming a candidate for the 2nd District U.S. House seat, Johnson County Democratic Sen. Kevin Kinney has decided not to run.
'I'm happy with where I'm at," Kinney said Wednesday.
He's in his second term in the Iowa Senate, where he's the ranking Democrat on the Agriculture and Judiciary committees and serves on Ethics and Transportation committees as well as the Agriculture and Natural Resources Appropriations Subcommittee.
The 2nd District seat will be open in 2020 as Democratic Rep. Dave Loebsack, a former Cornell College political science professor who first was elected in 2006, has announced he will not seek re-election. The 24-county 2nd District stretches from Johnson County to the Mississippi River on the east and Missouri to the south.
In making his decision, Kinney said that even as a member of the minority, he believes he's able to affect legislation. For example, in a Senate controlled by Republicans 32-18, he was instrumental in winning approval for a bill to allow Iowa farmers to raise hemp.
Kinney also confirmed that he is not planning to run for sheriff. Johnson County Sheriff Lonny Pulkrabek has announced he will not seek re-election.
So far, former state Sen. Rita Hart of Wheatland, who was the Democratic candidate for lieutenant governor, Quad Cities attorney Ian Russell, Iowa City businesswoman Veronica Tessler and Scott County Supervisor Ken Croken have expressed some level of interest in succeeding Loebsack.
He's been asked to endorse another candidate, Kinney said, but he's not ready to do that now. He declined to identify which candidate or candidates have sought his endorsement.
Kinney, 56 and retired from the Johnson County Sheriff's Office for nearly five years, said another factor in his decision was his rural Oxford farm operation.
'I've got it set up to where I can farm if I want," he said. 'I've been working on that for 30 years."
Comments: (319) 398-8375; James.Lynch@TheGazette.com