Home / News / Government & Politics
Iowa lawmakers look to reverse property tax deal
N/A
Mar. 11, 2018 3:40 pm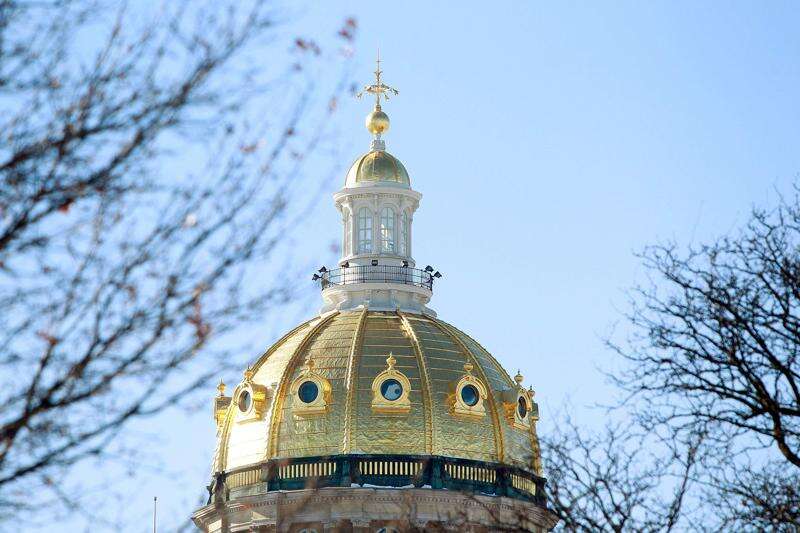 By Erin Murphy, Gazette-Lee Des Moines Bureau
DES MOINES - Cities and counties soon may have less money to spend on public services than expected as lawmakers rethink a deal struck five years ago to cope with a historic level of property tax relief for businesses.
The results could include layoffs, reduced services for citizens or property tax increases, local leaders say.
State lawmakers five years ago lowered property taxes for commercial and industrial businesses, which could have sucked millions from local government budgets. But lawmakers agreed to replace much of the lost revenue to local governments using money the state collects instead.
But now, with the state budget facing the possibility of midyear cuts for a second year, lawmakers are considering reducing or eliminating the payments.
Leaders across the state said they are disappointed the Iowa Legislature appears to be breaking its promise.
'It seems totally unfair and crazy," Cedar Rapids Mayor Brad Hart said. 'Iowa is shooting itself in the foot because the urban areas are the ones growing and thriving."
Cedar Rapids City Manager Jeff Pomeranz said the city is in good financial shape with strong reserves. But with the fiscal 2019 budget ready to be finalized Tuesday, the loss of millions of dollars would not go unnoticed, he said.
'It won't be business as usual for the city. We would have to cut in a variety of areas throughout the budget," he said. 'It seems fair if you are going to make a decision, you don't do it after we've already created a budget. You do it over an extended period of time so cities can plan."
Iowa City's annual backfill payment of nearly $1.6 million is equivalent to 15 public safety positions or funding for all three city pools, the animal shelter and forestry operation combined, City Manager Geoff Fruin said.
'The backfill also impacts the schools, counties, community colleges and even our self-supporting municipal improvement district," he said.
The state makes just more than $150 million in annual payments to local governments to help them cover the money forfeited by the commercial and industrial property tax rollback.
Republicans in the majority in the Iowa House have proposed capping the payments at $100 million for the coming budget year, then gradually reducing the payments until they reach $25 million in the budget year that starts July 1, 2021.
Republicans in the majority in the Iowa Senate have proposed reducing that figure by one third in each of the next two budget years, then eliminating the payments by the budget year that starts July 1, 2020.
'I believe they should be on the table for the next few years," said Senate President Jack Whitver, R-Ankeny, during a recent episode of Iowa Public Television's 'Iowa Press."
'Ultimately that's $150 million that we're paying to the cities and counties that we'd like to phase out - I'd like to phase out," he said.
Gov. Kim Reynolds did not include such a reduction in her proposed budget or her income tax reform plan. She has not commented on either legislative proposal.
If the payments are reduced or eliminated, local governments - and local residents - will feel the impact.
'If we were to raise property taxes to compensate for the loss of the backfill, our tax levy would increase approximately 44 cents per $1,000 of taxable value," Iowa City's Fruin said.
The business property tax relief has not spurred the economic growth that was its stated goal, so the payments remain crucial to keeping local budgets whole, local leaders said.
Without them, local governments would need to make up the money elsewhere. That would mean laying off government staff, reducing government services or raising property taxes, local leaders said.
But many local governments can't raise property taxes to make up the difference - they are at the legal limit.
'We would either have to raise the (property tax) levy or cut services, neither of which is attractive to us or our community," said Scott Naumann, a Bettendorf City Council member and president-elect of the Iowa League of Cities. Bettendorf received more than $600,000 from the state backfill last year.
Coralville stands to lose $1.5 million a year - more than the city's library budget - if the backfill is phased out, City Administrator Kelly Hayworth said. He knows local lawmakers oppose the cuts, but he's heard others say cities and counties just need to become more efficient.
'The governor was a local official, the county treasurer in Clarke County," Hayworth said. 'I'm hopeful she understands better than some what this means and will make it right."
Whether Reynolds would be willing to veto backfill cuts supported by the GOP-led Legislature is a 'really good question," he said.
Making matters worse, local officials say, is that the proposals would start with the state budget year that begins July 1. Many local governments already have approved their budgets for the coming year.
'Counties would need to cut services that their citizens depend on in order to absorb that in a budget that's already been set," said Lucas Beenken, a public policy specialist with the Iowa State Association of Counties.
As officials built the city of Cedar Falls budget, they assumed there'd be no payment, knowing lawmakers were considering the changes. Cedar Falls received nearly $580,000 a year ago.
That prevented Cedar Falls from being able to lower its property tax rate, city administrator Ron Gaines said.
'Our City Council made the policy decision to go ahead and budget not using backfill dollars," Gaines said. 'But they were hamstrung on what they could do with the (property tax) levy rate."
Like a lot of local officials. Gaines though the Legislature should stick by its word. But many are not surprised.
'It's like a lot of the commitments that the state makes," Gaines said. 'Usually at some point they don't follow through."
Erin Jordan and B.A. Morelli of The Gazette contributed to this report.