Home / News / Government & Politics
Iowa election 2018: What voters need to know before going to the polls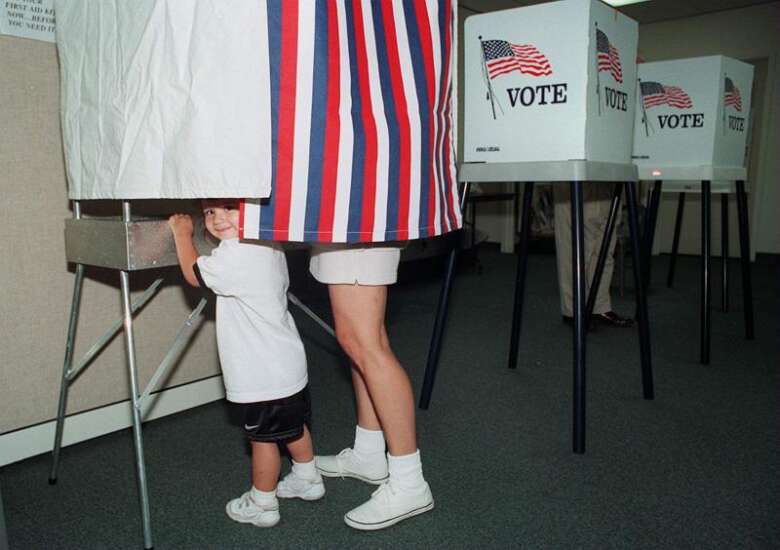 Polls will be open from 7 a.m. to 9 p.m. Tuesday throughout Iowa for Election Day, where voters will choose candidates for governor, the U.S. House, the state Legislature and county positions.
Voters can find detailed information on statewide races and candidates in Linn, Johnson and surrounding counties on The Gazette's election page, thegazette.com/vote2018, where people can find their districts and read questionnaire responses from dozens of candidates in Eastern Iowa.
Polling places
In Linn County, voters can find their polling places on the Linn County Auditor's Office website at linncounty.org. Johnson County residents can do the same on the Auditor's Office election page at johnson-county.com.
Johnson County saw a number of General Election polling places move this year. Those are:
' Iowa City Precinct 13 voters will now go to Prairie Hill Co-Housing, 140 Prairie Hill Lane.
' Iowa City Precinct 18 voters will now go to Longfellow Elementary, 1130 Seymour Ave.
' Iowa City Precinct 21 voters will vote at St. Wenceslaus Church, 630 E. Davenport St.
' Penn Township, including East Lucas North, has moved to Liberty High School, 1400 S. Dubuque St., North Liberty.
' Iowa City Precinct 4 moved to the Visual Arts Building, 107 River St.
' University Heights will vote at City Hall, 1302 Melrose Ave.
' Washington Township voters will go to the same location but the name of the building has changed. Mid-Prairie Home School Education Center is at 1592 Angle Road SW.
Early voting and absentee
Voters still have a few chances for early voting before Tuesday. In Linn County, the Auditor's Office at 935 Second St. SW will be open for voting 8 a.m. to 5 p.m. Saturday as well as regular business hours Monday.
In Johnson County, the Auditor's Office at 913 S. Dubuque St. Suite 101 will be open for early voting 8 a.m. to 5 p.m. Saturday, 10 a.m. to 5 p.m. Sunday and 7:45 a.m. to 5:30 p.m. Monday.
Monday is the postmark deadline for mailed absentee ballots. Absentee ballots may also be turned in at auditor's offices before polls close Tuesday.
Voter ID
Iowans are asked to show their IDs at the polls this year as part of the state's new voter ID laws. Preregistered voters without an accepted ID can sign an oath verifying their identity and allowing them to vote.
Accepted forms of ID include valid driver's license or non-driver's ID, passport, military ID, veterans ID, tribal ID and a voter ID PIN card.
For more information about IDs, go to the Secretary of State's website, sos.iowa.gov/elections/pdf/forms/idposterbig.pdf.
People who have not registered to vote still can register on Election Day by going to their polling place and providing proof of identification and residence. Details can be found at sos.iowa.gov/elections/voterinformation.
Transit
Major cities in the area are offering free bus rides on Election Day to help ensure people can get to the polls.
Cedar Rapids Transit will run its regular bus routes from 5:15 a.m. to 6:15 p.m.
Iowa City will run its regular routes as well, from 5:30 a.m. to 11:20 p.m., but the bus system does not serve Terry Trueblood Recreation Area, which is the location of Precinct 10.
Coralville plans to also provide free transit, although not all polling places have direct service. To see stops near polling places, go to the city's website, coralville.org/civicalerts.
No proof of voter registration is required for free bus services.
Weather
The National Weather Service predicts Tuesday's forecast to be a high near 50 degrees in the Cedar Rapids area. There's a chance of rain, but mainly before 1 p.m. Tuesday night will be mostly cloudy with a low around 34.
l Comments: (319) 339-3172; maddy.arnold@thegazette.com