Home / News / Government & Politics
Iowa City mayor Throgmorton won't seek reelection to City Council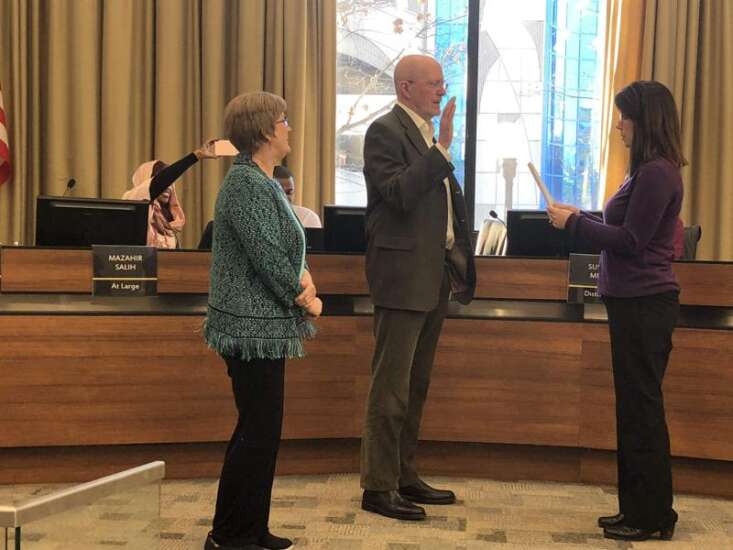 IOWA CITY - Mayor Jim Throgmorton will not seek reelection to the City Council this year, he announced Tuesday.
'This has been a very hard decision for me," Throgmorton said in a statement. 'When running for office four years ago, I said I wanted to help lead Iowa City toward becoming a more just city. We have made great strides in that direction over the past three-plus years and much more remains to be done. I would like to have a hand in crafting our next steps, but there are other factors I must consider."
Throgmorton said in his statement that his decision not to seek reelection was influenced by ongoing health concerns, wanting to spend more time with family and 'his desire to make space on the council for younger people."
Throgmorton's current stint on the council began when he was elected to represent District C in 2011. He's in his second term, this time as an at-large member, and was elected mayor by fellow council members in 2016 and again in 2018. Throgmorton also served as a council member from 1993 to 1995.
A retired emeritus professor in the University of Iowa's School of Urban and Regional Planning, his hometown is Louisville, Ky., but he's lived in Iowa City since August 1986, according to his council bio.
' Comments: (319) 398-8238; lee.hermiston@thegazette.com