Home / News / Government & Politics
Iowa City library's bathroom cameras removed to comply with new state law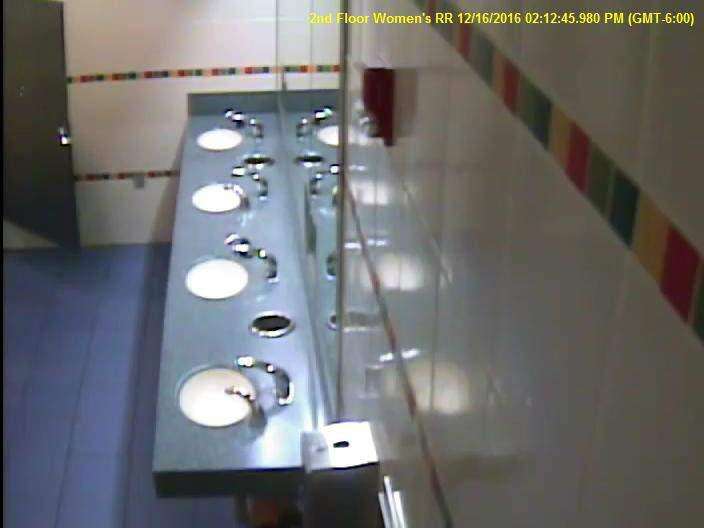 IOWA CITY - The cameras are gone and the Iowa City Public Library will be in compliance of a new state law banning their use in Iowa governmental buildings.
The cameras, which have been in use for 10 years in the library to protect against theft, vandalism and other illegal behavior, were recently removed in anticipation of Gov. Terry Branstad signing Senate File 499, which he did Thursday.
Although the bill had overwhelming support in the Legislature, Iowa City Library Director Susan Craig said the cameras had been helpful not only in protecting property but also in protecting people.
'They made people comfortable using a public restroom without fear of what they would find," Craig said Thursday, adding she's heard from a few people who said they felt safer because of the cameras.
However, privacy trumped other concerns as the bill was approved 49-0 by the Senate and 82-14 by the House.
The law, which allows an exception for cameras in hospital bathrooms, prohibits Iowa governmental entities from installing video and/or audio monitoring devices in public bathrooms, locker rooms or showers.
While acknowledging the validity of librarians' concerns, most lawmakers saw their use as an unwarranted invasion of privacy.
'I understand the need to keep people safe, but this is going too far," said Rep. Greg Heartsill, R-Dallas-Melcher, the bill's floor manager.
The American Civil Liberties Union of Iowa also argued for the camera ban.
'If you enter a bathroom and the door closes behind you, you have a reasonable expectation of privacy," lobbyist Pete McRoberts told lawmakers. 'Our issue is a government office taking images in a place where people should expect some degree of privacy."
The use of cameras was defended by a handful of lawmakers, including Rep. Vicki Lensing, D-Iowa City. She called the cameras a tool to protect personal safety and prevent theft and vandalism.
The Iowa City library installed the cameras in 2007 after a registered sex offender assaulted a 20-month-old child in a Des Moines Public Library restroom in 2005.
Lensing attempted to amend the bill to allow cameras in public or common areas of bathrooms - which was the area covered by cameras in the Iowa City library's bathrooms, but not the toilets or baby-changing areas. The amendment was defeated on a voice vote.
There also was concern about the video being considered a public record available for public viewing.
The argument was made that bathroom cameras could be a deterrent to bullying as well as drug use and sales in schools.
Recent news reports about opioid users overdosing in public restrooms concerns Craig.
'When I heard that, I wanted to say, 'People, this is who we are. This is what happens in public bathrooms,' " she said.
Craig, who admits she's still 'wrought up" about the prohibition, doesn't think enough attention was given to the benefit of the cameras.
'I understand the other point of view, but in the Legislature there wasn't discussion of the benefits," she said.
Over the years, she said, the library has charged several people with theft based on evidence from the cameras.
'I'm sure there are people in Cedar Rapids who feel the same about traffic cameras," Craig added.
To prevent theft and vandalism, the library may install cameras outside the bathroom doors to monitor people coming and leaving, Craig said.
'And we'll be vigilant and encourage people to report anything untoward," she said.
l Comments: (319) 398-8375; james.lynch@thegazette.com