Home / News / Government & Politics
Iowa adds technology to detect Russian election hacking attempts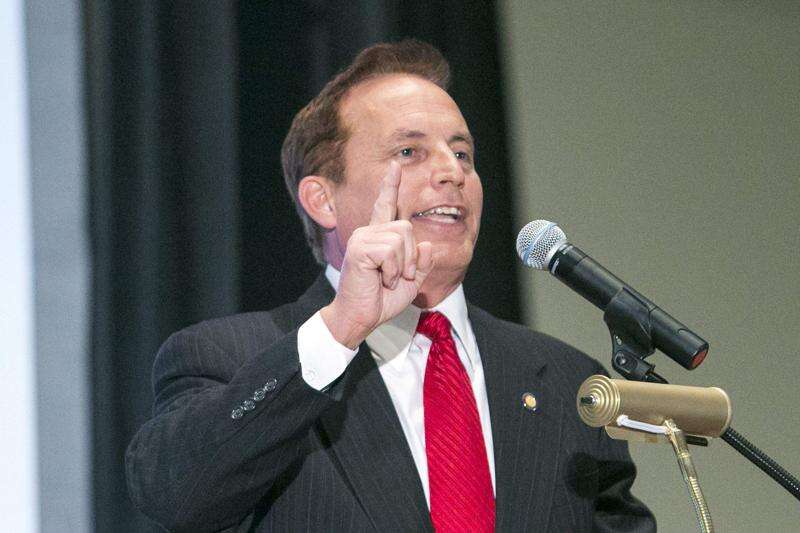 CEDAR RAPIDS - Iowa is among the majority of states to adopt technology giving the federal government access to voter data and voter registration computer systems as part of the expanding effort to guard against Russian hacking attempts that targeted 21 states in 2016.
'We know in Iowa, thousands a day try to get into the government systems," Secretary of State Paul Pate told Bloomberg News, adding that earlier this year he added the so-called Albert sensors to his computer network, a system that is separate from the state computer network.
At least 36 of 50 states have installed the sensors at the 'elections infrastructure level," according to the Department of Homeland Security. The sensors are named for Albert Einstein and modeled after a system used to protect federal government computer networks.
Homeland Security reported 74 individual sensors across 38 counties and other local government offices have been installed. Only 14 such sensors were installed before the 2016 U.S. presidential election. There are about 9,000 local jurisdictions where voting takes place.
Pate, whose spokesperson said the office is 'working with DHS in a variety of ways, including an Albert sensor," would like counties to follow his lead to be 'equally protected."
However, that protection would come at a cost. The sensors are free to states and some large counties, according to Homeland Security's Multi-State Information Sharing and Analysis Center. Smaller jurisdictions have to pay fees of $600 to $1,500 a month.
And there are limitations, according to Linn County Auditor Joel Miller, who has looked at the Albert sensors.
The sensors look for strange internet protocols, commonly referred to as IP, in the state I-Voters system. But if someone already has gained remote access through any of the 500 I-Voter clients, 'then the IP address being used by the I-Voters client is a legitimate, accepted IP address to Albert," Miller said, 'and the MAC address on the client has already been accepted by I-Voters." The MAC address refers to a unique identifier associated with a device.
'So Albert is helpful, but not the end-all tool," Miller said. He believes counties and the Secretary of State Office need a tool that tracks the movement of voter registration records.
He's not alone in that concern. Neal Kelley, chief of elections for Orange County, Calif., recently added Albert sensors 'because I believe voting systems have tremendous vulnerabilities that we need to plug; but also the voter registration systems are a concern," he said.
'That's one of the things I lose sleep about: It's what can we do to protect voter registration systems?" Kelley said.
The 14 states that do not have sensors installed ahead of the 2018 midterm elections have opted for another solution, are planning to do so shortly or have refused the offer because of concerns about federal government overreach. Those 14 states were not identified by officials.
But enough have installed them that cybersecurity experts can begin to track intrusions and share that information with all states. The technology directly feeds data about cyber incidents through a nonprofit cyber intelligence data exchange and then to DHS.
'When you start to get dozens, hundreds of sensors, like we have now, you get real value," said John Gilligan, chief executive of the Center for Internet Security. 'As we move forward, there are new sensors that are being installed literally almost every day. Our collective objective is that all voter infrastructure in states has a sensor."
Top U.S. intelligence officials have predicted that hackers working for foreign governments will target the 2018 and 2020 elections.
Maria Benson, a spokesperson for the National Association of Secretaries of State, said that in some cases installations have been delayed because of the time spent working out 'technical and contractual arrangements."
Reuters contributed to this story
l Comments: (319) 398-8375; james.lynch@thegazette.com