Home / News / Government & Politics
HER Speak Up! Series, March 2023
Feb. 20, 2023 9:42 am, Updated: Feb. 27, 2023 9:54 am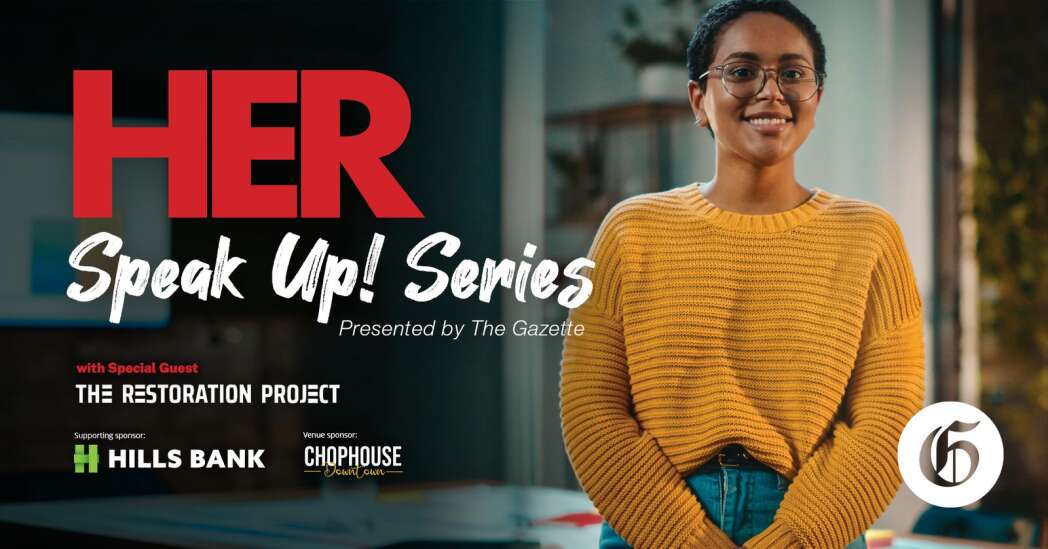 Join us on Thursday, March 30, 2023
Gather friends for the HER Speak Up! happy hour series! The 2023 series will focus on the theme of Giving Grace. Hear from community leaders as they share their journey that has led them to happiness along with breakout sessions after the speakers. This will allow for small group conversations with those speakers as well as members of The Restoration Project.
Date/Time: Thursday, March 30th 2023. Doors Open at 5:30 PM, Event starts at 6:00 PM
Tickets: $5 per person.
Location: Chophouse Downtown 411 1st St SE, Cedar Rapids, IA
Click here now to register now.