Home / News / Government & Politics
Fact Checker: Would GOP tax cut proposal cost credit unions?
N/A
Mar. 2, 2018 2:18 pm, Updated: Mar. 2, 2018 9:05 pm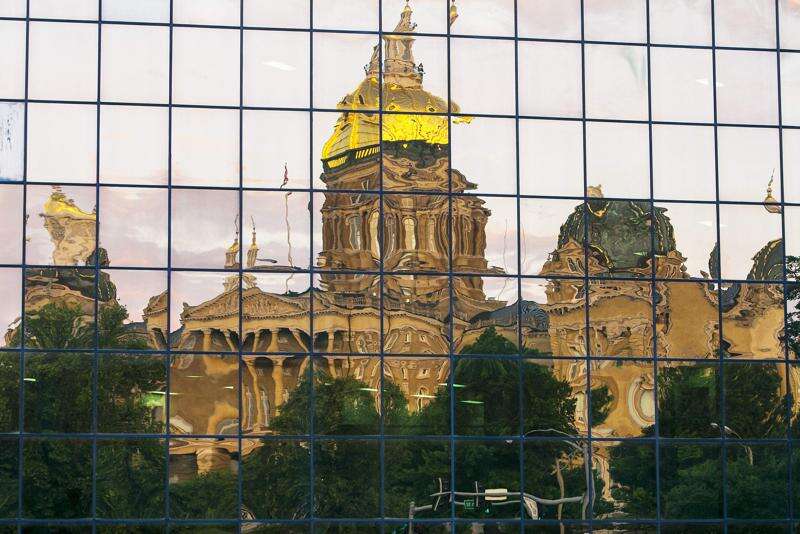 Introduction
'Hidden in their supposed tax cut is a tax increase on over half a million Iowans."
'If you belong to a credit union, their new tax will make your car loans and home mortgages skyrocket."
Source of claim
These claims are from an Iowa Credit Union League TV ad airing statewide.
Analysis
Claim 1: The ad attacks one portion of Senate File 2383, Iowa Senate Republicans' state income tax cut proposal passed this week. In it is a franchise tax of up to 4 percent on profits at all financial institutions.
As it stands now, member-owned and nonprofit credit unions are exempt from that tax.
The Senate Republicans proposal would lower the rate of the tax but require credit unions to start paying it, too, resulting in a tax cut for banks and a tax hike for credit unions.
The University of Iowa Community Credit Union is the largest in the state by income and asset value. In 2016, it posted a nearly $57 million profit, according to the Iowa Division of Credit Unions, a state agency. The UI credit union says the proposal would mean a roughly $2.2 million tax on that income.
Of the 89 credit unions in the state, five reported a loss in 2016. But with other exemptions, the Credit Union League says only about 20 credit unions would pay the tax, equating to about 500,000 of 1.1 million credit union members in Iowa.
This claim gets an A
.
Claim 2:
The ad claims the new tax would make credit union members' 'car loans and home mortgages skyrocket."
As we referenced, not all credit union members would feel this and each member would feel it differently. The UI Credit Union says all its members would pay an average of $18 more per year under the proposal, or $1.50 per month. Those with higher loans may end up paying more.
The exaggeration of who is impacted and the amount of the impact is why this gets a B.
Conclusion
Banks pushed for this tax change to level the playing field, arguing credit unions now compete for big business with banks. State data shows credit union assets have tripled since 2005. Credit unions argue it returns profits back to members with better interest rates on loans and deposits. The UI Credit Union says the tax exemption lets it take bigger chances on Iowans with lower credit scores or assets.
The facts behind the ad's claims are accurate. Credit unions will pay more taxes under the plan while banks see a tax cut. But a couple exaggerations, like who will be impacted and how much, earn the ad an overall 'B.'
Criteria
The Fact Checker team checks statements made by an Iowa political candidate/office holder or a national candidate/office holder about Iowa, or in advertisements that appear in our market. Claims must be independently verifiable. We give statements grades from A to F based on accuracy and context.
If you spot a claim you think needs checking, email us at factchecker@thegazette.com.
This Fact Checker was researched and written by KCRG-TV9's Adam Carros.