Home / News / Government & Politics
Budget bill highlights Iowa GOP differences
House, Senate divided on tax and policy issues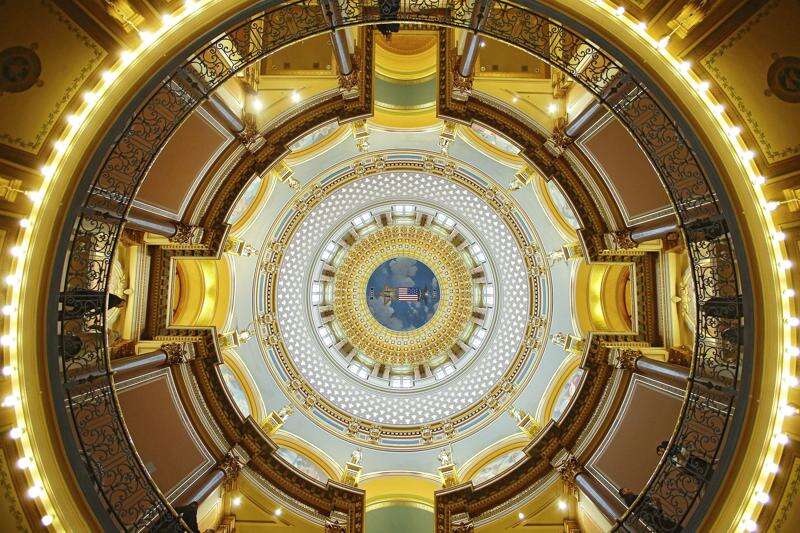 DES MOINES — It appears a state budget bill dealing with health and human services could become a flash point between Republicans in the Iowa House and Iowa Senate as they work to close out the legislative session.
Senate Republicans are pushing for a state takeover of mental-health funding currently supported by local property taxes, and creation of an asset verification system for food assistance recipients — ideas that have not caught fire across the Capitol rotunda with their House GOP compatriots.
Policy bills dealing with both those proposed changes were passed earlier this session by Senate Republicans but were not taken up by the House. So senators have inserted the issues in a fiscal 2022 budget bill that is among the "must-do" legislation that has to be adopted before lawmakers adjourn for the year. The new fiscal year begins July 1.
"We've already passed the policy out of the Senate so this is just following that policy," said Sen. Mark Costello, R-Imogene, co-chair of the Health & Human Services Subcommittee, who will manage Senate Study Bill 1267 when it comes this week before the Senate Appropriations Committee. "We are trying to be consistent. We've done the policy, we want to fund it."
Overall, the Senate's health and human services budget proposal seeks to appropriate nearly $2.03 billion from the state's general fund and represents an increase of $36.9 million compared with current funding — with $20 million more directed to Medicaid funding set at just under $1.48 billion. Included is an increase of $15 million for nursing homes and home and community-based service providers.
According to Senate GOP budget targets, provisions of Senate File 587 passed by the Senate included an increase of $60 million for mental health services for the start of a two-year state takeover of the services totaling $125 million. Senate Majority Leader Jack Whitver, R-Ankeny, says shifting programs to state funding would provide $100 million in property tax relief while creating a sustainable source of increased funding for mental-health services.
SSB 1267 does not contain specific dollar amounts, but legislators say the $60 million the Senate included in SF 587 will be in the "notes on bills and amendments" that the Legislative Services Agency prepares with budget bills.
House Republicans have expressed caution about making major tax changes this year due to economic uncertainty caused by the pandemic and some yet-to-be-clarified stipulations that might come with billions of dollars in federal pandemic relief.
Costello said the Senate bill does not have any state money specifically directed to the pandemic, since Gov. Kim Reynolds can direct federal aid to that effort. She also has joined a lawsuit over a provision in the latest federal pandemic relief package that has raised questions about whether it impedes state efforts to cut taxes.
Included in the budget bill are proposals from Senate File 389 that would establish a real-time verification system for public assistance programs managed by the Department of Human Services. The proposal — that backers say eventually will save taxpayer money by eliminating waste and fraud — would require checking cross-state databases for dual enrollment, assets, residency, citizenship and identity for all public assistance programs in Iowa.
Costello said he was "pretty optimistic" the House would approve the provision that has the support of the governor.
Sen. Liz Mathis, D-Hiawatha, an opponent of the bill that died in the House, said Human Services officials already are streamlining the process and called inclusion of the language a "last-minute attempt" by GOP senators to push through a verification system that is not needed, adding "the reasoning given for it is extreme and the way that they would do it is kind of radical."
Sen. Amanda Ragan, D-Mason City, ranking Democrat on the House-Senate health and human services budget subcommittee, said lawmakers generally have "tried very hard to stay away from policy in a budget bill." Mathis said that with addition of the asset verification language, she sees it as a test "to see who blinks first."
Comments: (515) 243-7220; rod.boshart@thegazette.com