Home / News / Government & Politics
'Born to do,' Deidre DeJear considers running for Iowa governor in 2022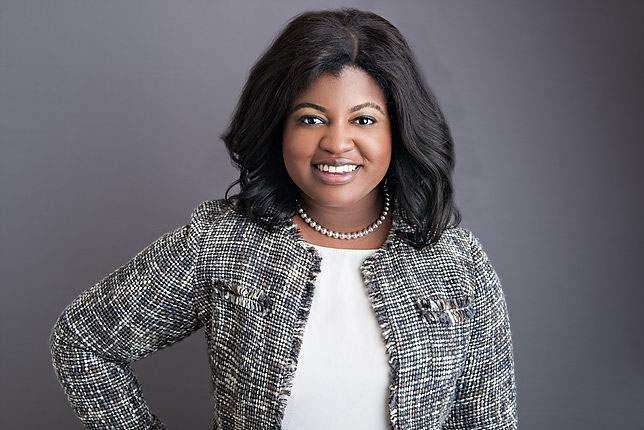 CEDAR RAPIDS — Deidre DeJear, who says she was "born to do," is trying to determine whether running for governor is something she should do.
"It would bring me great joy and pleasure to be there," DeJear said about leading the state, but before she commits to seeking the Democratic nomination to face Gov. Kim Reynolds in 2022, she's touring Iowa to "make sure that we have a strong path to victory."
She will make a "conversation tour" stop in Cedar Rapids at 11:30 a.m. Saturday at Raygun, 1028 Third St. SE, "to talk about the good, the bad, and ugly about Iowa."
"We start with the good," DeJear said Thursday.
It's important to hear from Iowans because "I am convinced that Iowans know what's good for Iowa."
She's been on the road in July and hearing a lot of good ideas from Iowans. "So we're writing things down and we're keeping copious notes."
DeJear has been down the road before. In 2018, as the first Black woman to be nominated for statewide office by a major political party, she unsuccessfully challenged Secretary of State Paul Pate. She's bringing some of the same issues — voting rights and small-business assistance — to her exploratory campaign, but also broadening her message.
"There's this resounding theme that I hear from folks that they believe the state has left them behind," DeJear said. "They believe that their communities have a great deal more potential than what is shown."
Common themes are job loss, low wages, housing affordability and access to health care, including mental health care.
"They're just uneasy about the uncertainty in the future of their health care situation," she said.
DeJear, 35, is a small-business owner who has helped more than 600 businesses with marketing and business strategies. A Mississippi native, she came to Iowa to attend Drake University. She's involved in a variety of community organizations in Des Moines, and she and her husband, Marvin, manage a cattle herd on an Oklahoma ranch.
DeJear sees a lot of strength in Iowa and Iowans, "but it's time for us to reach our potential and to maximize that potential."
"I believe that our economy could be thriving a lot more," she said. "You know, we have a wage gap, we have a worker shortage, we have a skills gap. Those things challenge our ability to not only perform within the state, but to be a part of this global economy."
In addition to her Cedar Rapids stop — where people are invited to donate school supplies -- DeJear will be in Davenport on Friday at 4 p.m. at UFCW Local 431, 2411 W. Central Park Ave.
For more information, visit https://dejearforiowa.com.
Comments: (319) 398-8375; james.lynch@thegazette.com