Home / Podcasts / Gazette Daily News
Gazette Daily News Podcast, September 18 and September 19
Be sure to subscribe to The Gazette Daily news podcast, or just tell your Amazon Alexa enabled device to "enable The Gazette Daily News skill" so you can get your daily briefing by simply saying "Alexa, what's the news?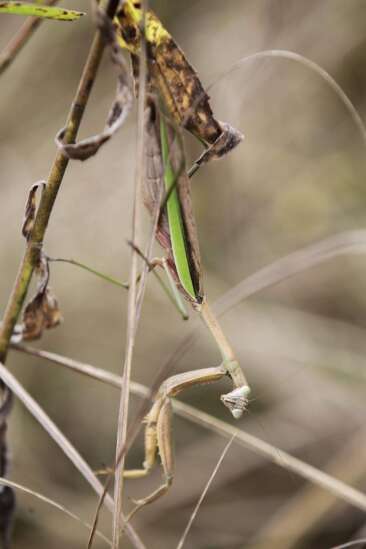 If you prefer podcasts, you can also find us on iTunes or wherever else you find your Podcasts.
This is Stephen Schmidt from the Gazette digital news desk and I'm here with your update for Saturday, September 18 and Sunday, September 19.
Well the chance for rain came and went Friday with no real rain to speak of. And this weekend, there's more sunny weather on the menu. According to the National Weather Service it will be sunny Saturday in the Cedar Rapids area with a high near 85 degrees. On Saturday night it will be mostly clear, with a low around 63 degrees. On Sunday it will be sunny again with a high near 89 degrees. On Sunday night it will be mostly clear, with a low around 67 degrees. When comparing the two days, Sunday will obviously be a bit warmer, and it will also be a bit windier.
The Iowa Attorney General's Office has determined the Aug. 31 fatal shooting of a Jones County man by police was justified because the man would not put down a knife and charged officers.
But the family of Jeremy Berg, 45, say the knife was a pocket knife and the officer should have just let Berg run away.
Berg died of multiple gunshot wounds inflicted by officers during the standoff at his grandparents' farm near Martelle. The professional tree trimmer suffered from depression and methamphetamine addiction and Fensterman told The Gazette Sept. 2 she thought it was possible he wanted officers to kill him.
The five officers involved in the shooting were on administrative leave during the investigation by the Iowa Division of Criminal Investigation. Last week the state Department of Public Safety named the officers:
Iowa's seasonally adjusted unemployment rate remained unchanged at 4.1 percent in August — a level that was well below the national rate and the number of Iowans who were thrown out of work a year ago during the economic throes of COVID-19 pandemic.
Iowa's jobless rate one year ago was 5.2 percent.
The number of unemployed Iowans increased by 300 in August to 67,900 — still 18,100 lower than the year-ago level of 86,000. The total number of working Iowans decreased by 1,600 to 1,592,200 in August — a figure that was 43,700 higher than one year ago.
The Johnson County Sheriff's Office is working with the city of Solon to open a satellite office in the former Solon City Hall — as both the sheriff's office and the city continue to grow.
Mayor Steve Stange shared the update during a joint meeting between the Solon City Council and the Johnson County Board of Supervisors on Thursday evening.
Stange said the former city hall, at 223 S. Iowa St., is mainly being used to store records and not in a way that "could better the city."