Home / Podcasts / Gazette Daily News
Gazette Daily News Podcast, October 14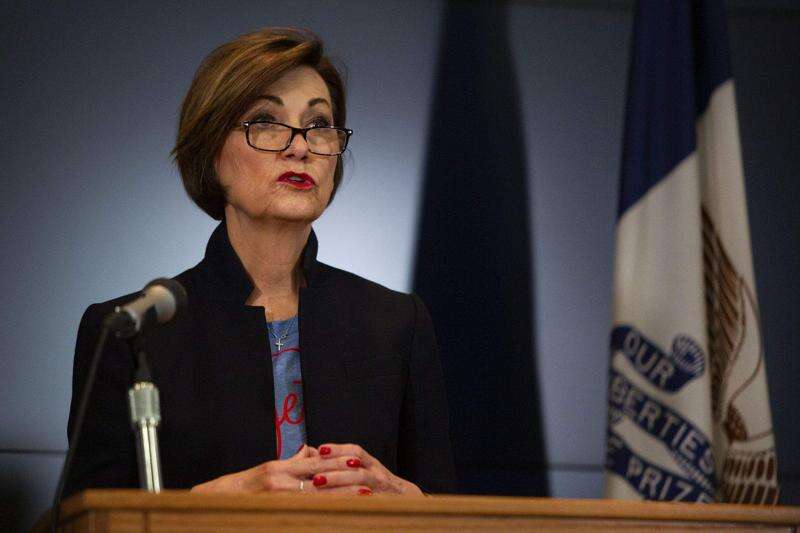 Be sure to subscribe to The Gazette Daily news podcast, or just tell your Amazon Alexa enabled device to "enable The Gazette Daily News skill" so you can get your daily briefing by simply saying "Alexa, what's the news?
If you prefer podcasts, you can also find us on iTunes or wherever else you find your Podcasts.
This is Stephen Schmidt from the Gazette digital news desk and I'm here with your update for Thursday, October 14.
Thursday will bring a bit of a break from the rain before a slight chance for rain in the evening. According to the National Weather Service the sky will gradually clear from partly cloudy into sunny in the Cedar Rapids area, with a high near 67 degrees. A west wind of 5 to 10 mph will blow. Thursday night there will be a 30 percent chance of showers, mainly as Thursday night flips into Friday morning.
The number of new COVID-19 cases in Iowa declined in the past week continuing a downward trend, but the number of virus-related deaths from those already infected continues to climb.
The Iowa Department of Public Health confirmed 97 new deaths from the virus in the past week, bringing the state's death toll since March 2020 to 6,748. Of the 97 deaths, 38 occurred in October; 51 in September; six in August; and two in May.
The number of new COVID-19 cases in Iowa decreased for the third week in a row, indicating the recent surge driven by the delta variant of the coronavirus may be on the decline.
The state reported 8,167 new cases, compared to the 9,860 reported last Wednesday. The under 17 age group, which is largely unvaccinated due to age restrictions on the vaccine below the age of 12, continues to lead the state in new cases each week.
Meanwhile, Iowa Gov. Kim Reynolds continued her staunch opposition to mask or vaccine mandates on Wednesday, describing legislation on a local radio program that she is discussing with legislators that would ban vaccine mandates in workplaces. This legislation could come as soon as the rapidly upcoming special session of congress.
With three more home games remaining in the Hawkeye football season, the University of Iowa — like many other employers — is facing a "significant" staffing shortage at Kinnick Stadium.
In an email disseminated Wednesday to UI Athletics Department employees and UI Staff Council members, leaders requested "game day volunteers" willing to work at stadium gates, in sections for disabled spectators and in premium club areas beginning this Saturday, when Iowa takes on Purdue at 2:36 p.m. in Kinnick
UI Athletics contracts with Contemporary Services Corporation for much of its stadium staffers — including workers at the gates, in the parking lots and around stadium seating entry points to check tickets. It also contracts with Aramark for concessions workers.
Given the staffing crunch Contemporary Services is facing nationally, UI Athletics is short about 200 workers, according to Marcus Wilson, executive senior associate athletics director.
The battle continues to heat up between area healthcare providers aiming to stay competitive in the Corridor.
Given the state's recent about-face in allowing construction of a $395 million University of Iowa hospital in North Liberty to proceed, it should grant the same permission for construction of a nearby, unaffiliated $17.9 million ambulatory surgery center, the proposed facility argues.
Steindler North Liberty Ambulatory Surgery Center is seeking a certificate of need from the State Health Facilities Council to erect a free-standing facility on 36 acres near the Forevergreen Road interchange with Interstate 380.
A proposed master plan for the project — which includes a 71,000-square-foot Steindler Orthopedic Clinic, relocated from its 33,000-square-foot Iowa City space, and a 36,000-square-foot ambulatory surgery center — would put it adjacent to the upcoming UI Health Care development, which drew vocal opposition from community health care providers earlier this year.
Steindler, in the application, said it expects an "argument will be made that Mercy Hospital Iowa City is dependent upon Steindler Orthopedic Clinic surgeons and the impact on Mercy Hospital Iowa City will be significant if Steindler Orthopedic Clinic surgeons are no longer doing outpatient orthopedic surgeries at the hospital."
Steindler reports its surgeons have been "exceptional and loyal providers of orthopedic physician services to Mercy Hospital Iowa City's patients." But the application says Mercy Hospital Iowa City has "century-old infrastructure" and does not have the financial wherewithal to invest in new technology.