Home / Podcasts / Gazette Daily News
Gazette Daily News Podcast, June 22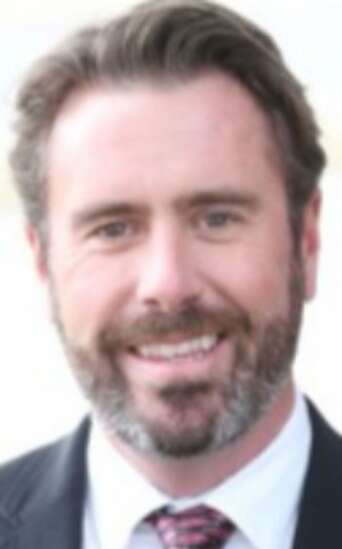 It will be a little bit cooler on Wednesday, but the real cooldown will have to wait until the weekend. According to the National Weather Service it will be mostly sunny in the Cedar Rapids area with a high near 88 degrees. On Wednesday night it will be mostly clear, with a low of around 63 degrees.
The city of Cedar Rapids is hoping for a $50 million boost to its construction of a $750 million permanent flood control system — if proposed federal legislation is signed into law.
Several steps and likely multiple years remain before any funding comes to fruition, but draft language in the 2022 Water Resources Development Act would unlock the funds for flood protection on the east side of the Cedar River — which would allow the city to accelerate work on other segments of the system.
The Water Resources Development Act is renewed every several years and includes projects such as the city's flood control system. It's the first step in the appropriations process for any Army Corps of Engineers project
Although Congress authorized construction of the city's east-side flood control system in 2014, it wasn't until 2018 — 10 years after the big flood — that federal lawmakers actually allocated the money. So the city may have to wait a bit until they see whether this money can be shifted in another direction.
Four months after Milt Dakovich, a longtime member of the Iowa Board of Regents, died of cancer, Gov. Kim Reynolds on Tuesday named Seneca Companies President and COO James "JC" Risewick to fill the regent vacancy.
Risewick will begin serving immediately on the nine-member board that governs Iowa's three public universities and two special schools, though his appointment must be confirmed by the Iowa Senate when it is next in session.
The regents' next meeting is July 27, when they'll consider raising tuition rates for the fall.
If confirmed, Risewick will serve out the remainder of Dakovich's six-year term — set to expire in April 2025.
Risewick serves as president and chief operating officer of Seneca Companies in Des Moines, which touts itself as "an established leader in the petroleum industry."
A University of Iowa Health Care researcher is among 21 nationally to receive an American Lung Association award worth hundreds of thousands for "COVID-19 and respiratory virus research" – his looking specifically at "long-haul" COVID.
Sean Fain, a radiology professor in the UI Division of Cardiovascular and Thoracic Imaging, received the Lung Association's award – which includes up to $100,000 annually for up to two years – for his project titled, "Understanding 'Long Haul' COVID-19."
The research – among at least 10 ongoing UI-based COVID-related clinical studies and trials – aims to investigate blood vessel injury in COVID patients and methods for improving lung-inflammation treatments.
In severe cases, according to Fain's project pitch, COVID triggers an immune response when it enters a body, causing inflammation and injury to blood vessels. Blood vessel injuries in the lungs can create scarring known as "interstitial lung disease," a condition that remains even after any COVID infection resolves.