Home / Podcasts / Gazette Daily News
Gazette Daily News Podcast, June 13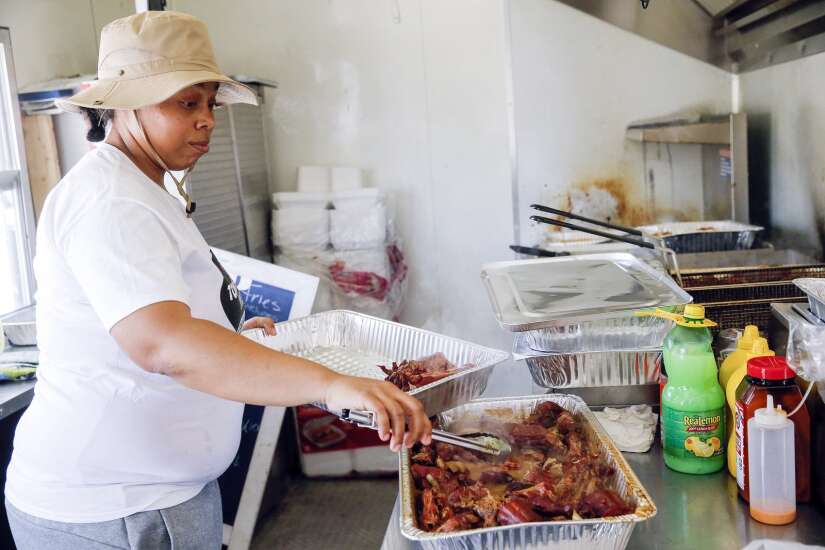 Be sure to subscribe to The Gazette Daily News podcast, or just tell your Amazon Alexa enabled device to "enable The Gazette Daily News skill" so you can get your daily briefing by simply saying "Alexa, what's the news?" If you prefer podcasts, you can also find us on iTunes or wherever else you find your podcasts.
This is John McGlothlen with The Gazette digital news desk and I'm here with your update for Monday, June 13th.
According to the National Weather Service, we'll have a 20 percent chance of showers and thunderstorms before 11 a.m. in the Cedar Rapids area. Mostly cloudy, with a high near 94. Heat index values as high as 101. A heat advisory is in effect for Linn and Johnson counties, and most of the state, from noon today until 8 p.m. Wednesday. Winds from the east, 10 to 15 mph, coming from the south in the afternoon. Then tonight, mostly clear, with a low around 76.
A Hiawatha woman attempted to rob her pizza delivery driver at gunpoint Saturday, police said. 20-year-old Savannah Owens held a gun to the delivery driver's head and demanded all his money while in the 100 block of Northwood Drive, according to a criminal complaint. Owens was arrested and taken to the Linn County Jail Saturday on charges of first-degree robbery and going armed with intent.
For the second time in two months, Bridge Under the Bridge is searching for a location to call home. The nonprofit, started in August 2020 to provide free hot meals to those in need after the 2020 derecho, was open for one day at its second location. The organization, run by Bridgette Williams-Robinson and her husband, left The ROC Center on 10th Street SE after serving there on May 4. Williams-Robinson said the location wasn't a good fit for her family and organization's needs. With several meetings set up for next week with various property owners in Cedar Rapids, she hopes to secure a new location soon. At the end of April, Bridge Under the Bridge was forced to leave its original spot under Interstate 380 on Eighth Avenue SW after receiving notice from Linn County. Linn County, which leases the land from the Iowa Department of Transportation, received complaints over several weeks about debris and maintenance of the site.
–
🎹 Podcast music: "New Day" by Emily McGlothlen