Home / Podcasts / Gazette Daily News
Gazette Daily News Podcast, July 29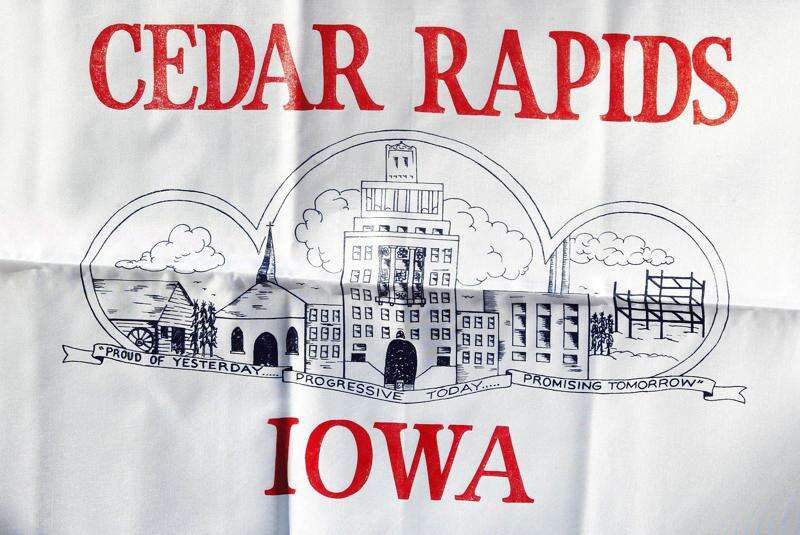 Be sure to subscribe to The Gazette Daily news podcast, or just tell your Amazon Alexa enabled device to "enable The Gazette Daily News skill" so you can get your daily briefing by simply saying "Alexa, what's the news?
If you prefer podcasts, you can also find us on iTunes or wherever else you find your Podcasts.
This is Stephen Schmidt from the Gazette digital news desk and I'm here with your update for Thursday, July 29.
Another sunny, hot day Thursday, with the wind picking up slightly.
According to the National Weather Service, it should be mostly sunny in the Cedar Rapids area with a high near 92 degrees. A wind of 10 mph could gust as high as 20 mph. Storms and thunderstorms may arrive on Friday and Saturday, but this far out predictions tend to be less accurate.
Gov. Kim Reynolds on Wednesday again urged Iowans to get vaccinated as the best defense against COVID-19 and its variants, but expressed frustration with changing federal mask guidelines she said are "counterproductive" in conveying a consistent message.
Speaking to reporters, the governor said she has not seen data to support new guidance from the Centers for Disease Control and Prevention recommending that even vaccinated people who live in communities with elevated transmission rates again wear masks indoors. Many — but not all — counties in Iowa are rated as having substantial or high rates of virus transmission.
According to state data released Wednesday, Iowa has seen an average of 308 new COVID-19 cases a day over the last week — the highest it has been in over two months. CDC data indicates nearly half of Iowa's 99 counties are facing substantial or high COVID-19 spread. Over a million people are expected to attend the Iowa State Fair next month, where there are no mask or vaccine requirements.
The Iowa Board of Regents unanimously approved tuition increases Wednesday for students at Iowa's three state universities, citing the need to maintain quality, affordable and accessible education despite stagnant state funding.
Starting this fall, Iowa resident undergraduate students at the University of Iowa and Iowa State University will pay 3.5 percent more in tuition and resident and non-resident undergrads at the University of Northern Iowa will pay 1.5 percent more, according the final vote on tuition increases.
The Board of Regents also voted Wednesday to name the field at Kinnick Stadium after Duke Slater.
Slater was a tackle for Iowa from 1918 to 1921, leading the Hawkeyes to a conference title and a mythical national championship in his final year. He was the first Black student-athlete in school history to earn All-America honors. He later earned a UI law degree while playing in the NFL and became one of Chicago's first Black judges.
Slater, who died at 67 in 1966, was recently inducted into the Pro Football Hall of Fame as a member of its 2020 centennial class and already had been named to the National Iowa Varsity Club Hall of Fame and Iowa Sports Hall of Fame. In 1951, he was the first Black player inducted into the National Football Foundation's College Hall of Fame.
The city of Cedar Rapids is asking residents to help select a new city flag as a symbol of community pride.
Residents may view four flag designs and read the symbolism descriptions before ranking their top choices at cityofcr.com/cityflag through Aug. 31. The option residents rank highest will become the new official city flag.
I can't really describe the flags to you very well in this medium, except that all 4 designs are blue, green, and white; all of them have a single star; and all were vetted by members of the North American Vexillological Association.
The city's old flag design became the source of negative attention after podcaster Roman Mars featured it as an example of what not to do in flag design in his TED talk on the aforementioned topic.
With the Iowa football season rapidly approaching, there will be more Hawkeye news to come soon. If you want to have the latest football insights emailed directly to you, sign up for Leah Vann's exclusive weekly Talkin' Hawks newsletter at thegazette.com/hawks