Home / Gazette Daily News Podcast, July 27
Gazette Daily News Podcast, July 27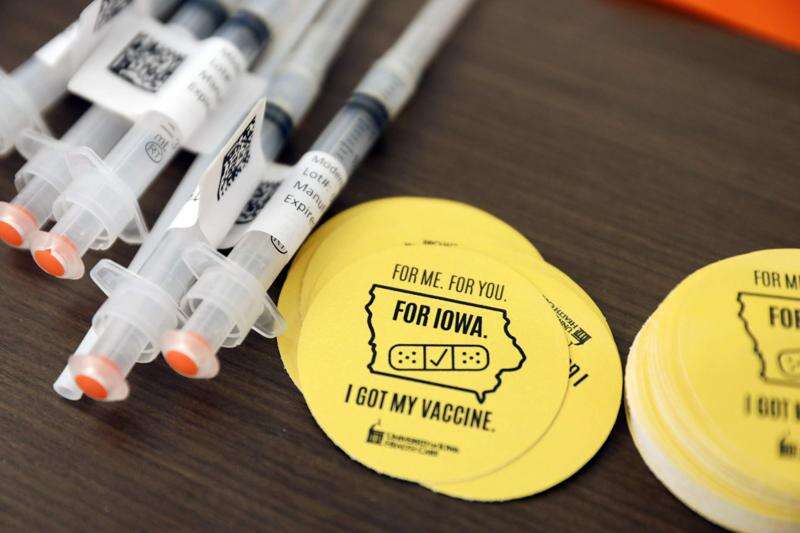 Be sure to subscribe to The Gazette Daily news podcast, or just tell your Amazon Alexa enabled device to "enable The Gazette Daily News skill" so you can get your daily briefing by simply saying "Alexa, what's the news?
If you prefer podcasts, you can also find us on iTunes or wherever else you find your Podcasts.
This is Stephen Schmidt from the Gazette digital news desk and I'm here with your update for Tuesday, July 27.
Tuesday's weather will fit the mold for most of this week: sunny, humid, and hot. According to the National Weather Service we can expect a high of 94 degrees in the Cedar Rapids area with sunny skies. The sky will remain clear Tuesday evening, with a low of 73 degrees.
After more than a half-year of decline, the number of COVID-19 cases and hospitalizations in Iowa has been increasing in recent weeks despite widespread availability of a vaccine.
With large public gatherings such as RAGBRAI and the Iowa State Fair looming — and another school year set to start in roughly two months — public health officials are expressing concern that the trend could worsen.
Their message echoes in unison: If you have not already, get the COVID-19 vaccine. Nearly all new hospitalizations from COVID-19 — more than 97 percent nationwide — are of unvaccinated individuals, according to the U.S. Centers for Disease Control and Prevention. After a good start, Iowa's vaccination efforts have stalled in recent months, lingering at 55 percent for those age 12 and older.
The emergence of the COVID-19 Delta variant has added to public health officials' consternation. The new variant appears to be even more transmissible than the original virus, and appears to be having a greater impact on young people.
Linn County Public Health is offering $50 Walmart gift cards to residents receiving the COVID-19 vaccine at walk-in clinics taking place this week.
Public health officials are offering the COVID-19 vaccine to eligible residents aged 12 years and older at five Cedar Rapids Community School District schools through Friday.
The gift card offer one of the first major incentive programs offered locally since the shots became widely available earlier this year.
All occupants safely escaped a North Liberty fire on Sunday.
According to a city news release, the North Liberty Fire Department was called to a fire at 2:13 p.m. Sunday at 1557 Burr Dr. Authorities said neighbors had discovered a fire outside of the home and alerted the residents.
Crews knocked down the fire, which sped through the eaves and into the attic of the townhouse. It was brought under control within 26 minutes of firefighters arriving on scene. A cat was also rescued.
Iowa announced contract extensions for nine of its head coaches on Monday.
The nine coaches receiving contract extensions were men's basketball coach Fran McCaffery, wrestling coach Tom Brands, women's basketball coach Lisa Bluder, soccer coach Dave Dilanni, field hockey coach Lisa Cellucci, softball coach Renee Gillispie, baseball coach Rick Heller, women's golf coach Megan Menzel and women's tennis coach Sasha Schmid.
With the Iowa football season rapidly approaching, there will be more Hawkeye news to come soon. If you want to have the latest football insights emailed directly to you, sign up for Leah Vann's exclusive weekly Talkin' Hawks newsletter at thegazette.com/hawks