Home / Podcasts / Gazette Daily News
Gazette Daily News Podcast, January 6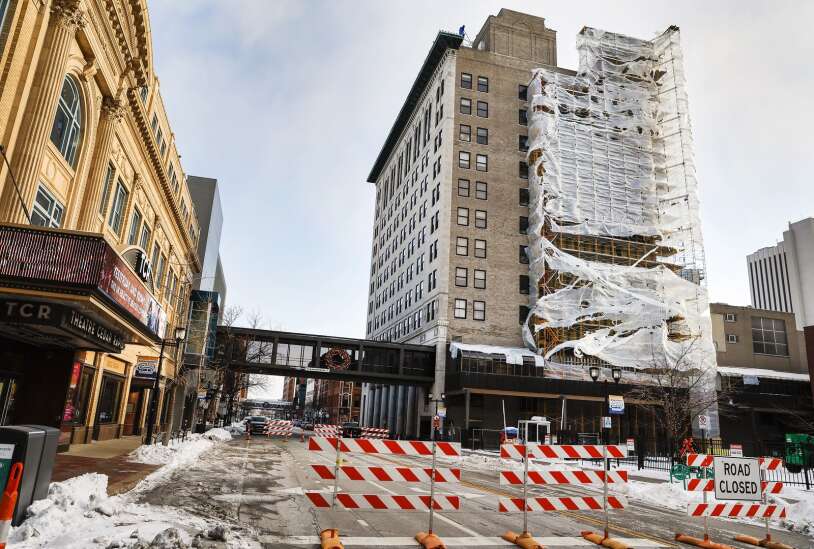 Be sure to subscribe to The Gazette Daily news podcast, or just tell your Amazon Alexa enabled device to "enable The Gazette Daily News skill" so you can get your daily briefing by simply saying "Alexa, what's the news?
If you prefer podcasts, you can also find us on iTunes or wherever else you find your Podcasts.
This is Stephen Schmidt from the Gazette digital news desk and I'm here with your update for Thursday, January 6.
Thursday will be the coldest in a week of cold days. According to the National Weather Service it will be mostly sunny and cold in the Cedar Rapids area with a high near 4 degrees. A wind of 10 to 15 mph will gust as high as 25 mph with a wind chill value as low as 25 degrees below zero. On Thursday night the low will be -13 degrees, with -25 degree windchill.
With the state's weekly release of COVID-19 numbers on Wednesday, two things became clear: one, the state's number of cases and deaths surged over the past week, and two, the omicron variant of the disease has arrived in full force.
In Iowa, 20,075 new COVID-19 cases were reported in the past week, almost doubling the 11,234 new cases reported the week before. Deaths from the disease also saw an unusually high increase to 161 deaths, increasing the death toll from the disease statewide to 8,019 since the pandemic began here in March of 2020.
After a few weeks of drops, Iowa's numbers of people hospitalized with the disease jumped back up again to 795.
Iowa health experts told the Gazette on Wednesday that the huge jump is being fueled by the highly contagious omicron variant becoming the dominant strain in the state.
According to a U.S. Centers for Disease Control and Prevention report, as of the week ending Jan. 1, the omicron variant made up 77.4 percent of the COVID-19 sequenced tests in the region made up of Iowa, Nebraska, Kansas and Missouri
Officials with the state's largest hospital expect the number of cases in Iowa will peak in late January or early February, noting it's hard to predict the impact.
"We're hopeful we'll see that our hospitalizations do not peak to the levels that they were before with delta, and we believe that we've seen that in other areas around the world. We're watching it closely," said Dr. Mike Brownlee, University of Iowa Health Care chief pharmacy officer
This latest strain has the ability to spread much more rapidly than other variants, including the highly transmissible delta variant it just displaced. It also has a shorter incubation period between exposure and infection, enabling the strain to spread much faster than previous variants
In a call with reporters on Wednesday, Iowa Senator Chuck Grassley said he sees no possibility Senate Republicans will support President Joe Biden's Build Back Better plan if it ever comes up for a vote.
"Republicans probably will not support anything that's $1.8 trillion because we all voted against $1.9 trillion that was passed in March on a party-line vote," Grassley said during his weekly call with reporters.
Grassley said the fact the nation's economy being strong while inflation levels are unusually high has led Republicans, who already are not fans of large social spending bills on the best of days, to resist the idea even more.
Lawmakers also will be on edge Thursday, as it marks the one year anniversary since violent rioters overran the nation's capitol building, an incident that still is being investigated along largely partisan lines.
Support for this podcast provided by New Pioneer Food Co-op. Celebrating 50 years as Eastern Iowa's source for locally and responsibly sourced groceries with stores in Iowa City, Coralville and Cedar Rapids; and online through Co-op Cart at newpi.coop.