Home / Podcasts / Gazette Daily News
Daily News Podcast: April 14, 2023
Listen Now
Episode Transcript
You are listening to The Gazette's Daily News Podcast on Friday, April 14, 2023. I'm your host, Bailey Cichon filling in for Stephen Schmidt.
The Iowa House has passed a bill that would allow guns in school and college parking lots. The bill passed the House 62 to 37. The bill clarifies that the gun carrier would need a permit and the handgun must remain in the vehicle. If the vehicle is unattended, it must be locked. Democrats criticized the bill saying it would allow more guns around children just weeks after another U.S. school shooting. The bill would allow guns, knives and tasers to be stored in locked cars in Iowa's public universities and community colleges as long as they are not visible. The bill would lift restrictions on other areas including jail and prison parking lots and highways. Iowans would be allowed to carry a loaded gun on a snowmobile or ATV. Lawmakers added provision that would require schools to offer gun safety classes in grades seven through 12. For more details, read the story on thegazette.com.
⧉ Related article: Iowa House passes bill allowing guns in school, college parking lots
Next, Iowa Supreme Court says Governor Kim Reynolds did not interact with justices before they heard the abortion case which the governor is the lead plaintiff. On Tuesday, oral arguments were given surrounding an injunction that prevents the state from enforcing the 'fetal heartbeat' bill. That bill bans abortions in Iowa after the sixth week of pregnancy. That day, Governor Reynolds entered through the Supreme Court's non-public office space. Counsel to Iowa Supreme Court's Chief Justice Molly Kettmeyer notified all lawyers in the case that the governor was not granted access to the space but "at no other time did the justices and the court staff have contact with parties to the case heard".
Looking ahead to next week, a fairy tale will come to life in Cedar Rapids.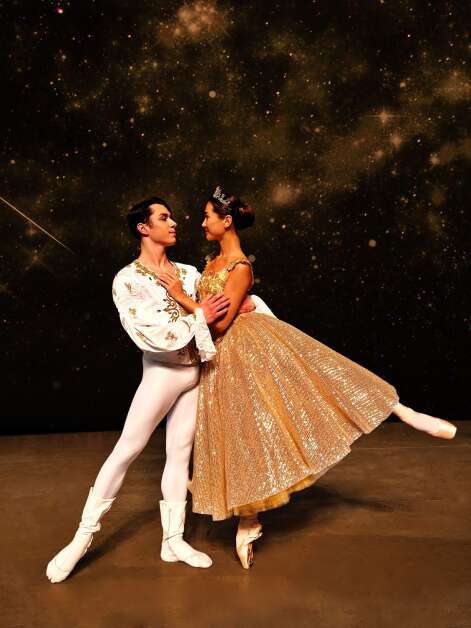 Next week, World Ballet Series will make a stop at the Paramount on their 2023 national tour. The ballet is set to a score by Sergei Prokofiev and the choreography is by Estonia's Marina Kesler. Kesler's choreography is a modern take on the classical dance style. Gazette correspondent Katie Mills-Giorgio talked to the dancers who play Cinderella and the Stepmother. Read their interviews at thegazette.com.
Now, an update from the Tacoa Talley trial. 38-year-old Tacoa Talley and 34-year-old Samantha Bevans are each charged with the murder of 58-year-old Jodie Bevans on July 14th, 2022. Thursday, the jury was shown a Snapchat video that shows Bevans and Talley saying they'd killed Bevans' stepmother. Bevans will be tried separately on September 25th. During opening statements earlier this week, Assistant Iowa Attorney General Monty Platz said money in Jodie Bevans' home motivated Talley and Samantha Bevans to commit the murder.
Finally, a look at the weather. Today will be partly cloudy with a high of 83 and low of 57. Saturday expect rain with a high of 71 and low of 42. Sunday that rain is gonna stay and drop temperatures to a high of 43 and low of 33. Thank you for listening to The Gazette's Daily News podcast which provides quick updates of the latest news around Eastern Iowa. For The Gazette, I'm Bailey Cichon. Have a great weekend.
Comments: bailey.cichon@thegazette.com