Home / Sports / Iowa Prep Sports / High School Football
Second-half outburst helps East Buchanan pull away from Mason City Newman in first round of Class A football playoffs
Buccaneers score 30 points in second half for 44-29 win and first first-round playoff victory in 13 years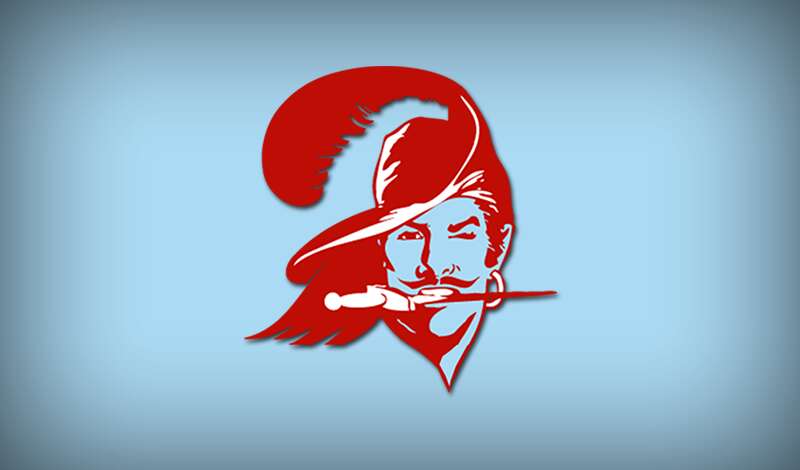 WINTHROP — East Buchanan clung to a one-point lead at halftime.
After the break, the Buccaneers clenched control and didn't unleash.
Seventh-ranked East Buchanan erupted for 30 second-half points and rolled to a 44-29 Class A first-round football playoff victory over Mason City Newman Friday night at home. It was the first first-round playoff win in 13 years.
Coaches were slightly emotional after the marquee win.
"This was a program win," East Buchanan Coach Jerry Alden said. "The kids played great."
"It was just a great win."
Adam Hackett ran rampant in the second half. He scored three of his four touchdowns and compiled 166 of his 201 yards after the break.
"It feels good," Hackett said. "Obviously, it always comes down to the line and how we carry our fakes. In the first half, I told coach I wanted to cut outside but he said to cut inside. We just did some fundamental switches and it just clicked from there."
Hackett's scoring runs of 36 and 44 turned a 14-13 lead to a 28-13 edge with 4:37 left in the third. He added a 45-yard scamper, making it 44-21 with 10:40 remaining in the fourth.
"My line gave me that chance and I had to take it," Hackett said. "It was just a split-second decision. It's kind of what we do.
"It's crazy when everything starts hitting for our team. I have the utmost confidence in us. It's really fun to play with our guys."
The first two second-half scores were set up by crucial sacks. The Knights were driving on the opening possession of the third. Connor Williams provided a strip sack that was recovered by Hunter Bowers.
Newman was forced to punt on the next drive when Cody Fox sacked Max Burt for a 10-yard loss and forced a punt that gave the Buccaneers a short field on the 44. Hackett scored on the next play.
"We knew someone had to step up," Fox said. "I was glad to be that guy."
The Buccaneers amassed 370 rushing yards as a team on the ground. Connor Williams added 92 and Tanner Thurn had 85 yards and two TDs.
"We were up going into the second half and we knew we couldn't stop," Fox said. "At Clayton Ridge, we kind of slowed down in the second half and didn't score. They preached to us about just keep going and marching the ball down.
"They were cutting our guards constantly. We would just not even block them and go to linebackers. It was just opening holes."
Burt completed 24 of 34 passes for 254 yards, including eight for 123 to Nash Holmgaard. The pair connected on three TDs.
The Buccaneers stuffed the Knights run game, holding them to 38 yards on 25 carries.
"We focused this week on the things we needed to do to contain the quarterback," Alden said. "They have some big-play guys. (Holmgaard) is a stud.
"To keep them in check for four quarters, but more importantly, we've talked about this for weeks and weeks, but our best defense is keeping our offense on the field. We were able to grind out a lot of yards, running the football tonight. That was big."