Home / Sports / Iowa Prep Sports / Prep Football
Iowa high school football rewind: East Buchanan to semifinals for first time in 25 years
Comes in same year former Bucs great Robert Gallery is inducted into IHSAA Football Hall of Fame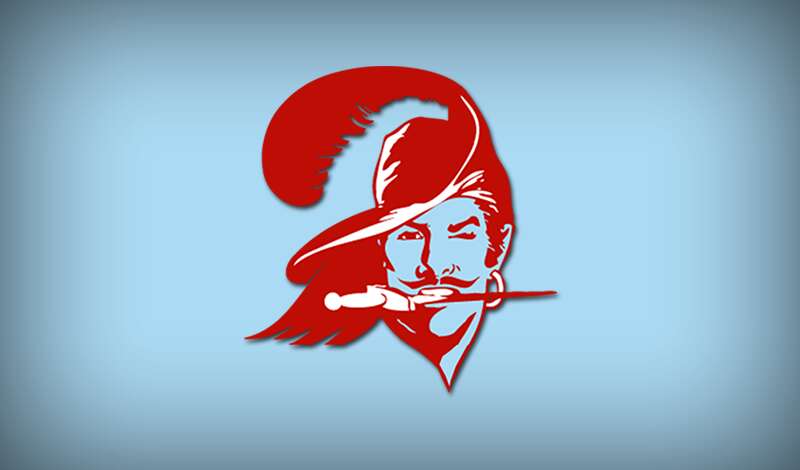 CEDAR RAPIDS — It's got to be kismet.
East Buchanan's football team beat Wapsie Valley, 12-0, on Friday night in a Class A state football playoff quarterfinal at Winthrop.
This will be just the third trip for the Buccaneers to the UNI-Dome in Cedar Falls for the semifinals, its first in 25 years. East Buchanan lost to West Bend-Mallard, 36-13, back in 1996.
One of the players on that Bucs team was a tall young kid, a sophomore by the name of Robert Gallery. Of course, he went on to play at the University of Iowa, won the Outland Trophy as the nation's best lineman, got picked second overall by the Oakland Raiders in the 2004 NFL Draft and played 104 games in the league before retiring.
Now to the kismet part. It just so happens Gallery is a member of the 2021 class for the Iowa High School Athletic Association's Football Hall of Fame.
This whole thing seems meant to be.
"It's been a long time. Our kids are excited," East Buchanan Coach Jerry Alden said. "We always tell them to soak it all in, take in the moment, because these nights don't come very often. We'll kind of enjoy the moment and get back to work."
East Buchanan (10-1) will play top-ranked West Hancock (11-0) in a 10 a.m. semifinal Thursday at the Dome. Alden already was watching video of his team's opponent a couple of hours after EB's big win Friday night.
He noted how very similar the teams are in their offensively philosophies. It's power football all the way, runs, runs and then some more runs.
West Hancock, which won the 2019 Class A title, has rushed for just over 3,500 yards this season. So has East Buchanan.
"Kind of knew where we were going to be seeded, and who we were going to have if we won," Alden said, referencing how coaches voted to seed the eight quarterfinal teams earlier in the week. "We kind of had an idea we would be facing West Hancock, and it's going to be a tough game. We'll have to take it up a notch. They're a phenomenal team, a power-running football team kind of like us. So if you are coming to the Dome to see a football in the air, you're probably not going to see it in our game on Thursday."
East Buchanan was able to stifle Wapsie Valley's running game, holding it to just 57 yards on the ground. The Buccaneers also intercepted three Warriors passes.
Offensively, EB attempted one pass, and it was incomplete. Running back Adam Hackett ran for 159 yards and a touchdown, breaking the school's single-season rushing record.
He's got 1,723. The presence of seniors Hackett and quarterback Keaton Kelly have been the difference for this team, which went 3-6 last season when both didn't play because of injuries.
"The kids have just played well," Alden said. "They have really played well the last three weeks."
Single-wing teams wing-dinged in quarterfinals
Friday night's quarterfinal round was not kind to teams that employ the unique single-wing offense.
Webster City lost to Cedar Rapids Xavier, 24-13, in Class 4A. Cedar Rapids Prairie dropped a 5A quarterfinal to Ankeny, 37-7. In Class 1A, Sigourney-Keota lost to Dike-New Hartford, 38-14.
Of course, there is zero correlation between the losses and using the single-wing. It's just the way things worked out.
Jacob Stockdale threw for 222 yards and two TDs for Dike-New Hartford in that titanic battle of teams that came in 10-0. Devon Kollasch caught five passes from Stockdale for 136 yards and a touchdown.
Other Iowa high school football quarterfinal tidbits
Winterset rallied to beat Decorah in a 4A quarterfinal, 28-19. The Vikings, who shocked No. 1 North Scott in last week's first round, led after three quarters, 19-14. Dawson Forgy had 268 yards rushing and four touchdowns for Winterset.
Quarterback Caden Matson continued his monster season for Humboldt by throwing for 122 yards and two TDs and rushing for 233 yards and two TDs in a 42-21 win over Independence in Class 3A. Matson has thrown and rushed for 3,984 yards and 47 touchdowns in 11 games.
Pat Hennessy and Lincoln Snitker combined for 398 yards rushing and three TDs in Waukon's 28-14 win over North Fayette Valley in 2A.
Joining Gallery in the 2021 Hall of Fame class are Bill Albright (Madrid), Levi Ferguson (North Mahaska), Terry Lambert (Perry), Bret Meyer (Atlantic, Iowa State) and Dan McCarney (Iowa City High, former Iowa State head coach, Iowa assistant coach). The 2020 class also will be feated during championship Friday, Nov. 19, a delay because of the COVID-19 pandemic. It is Ryan Hannam (Saint Ansgar, UNI, NFL's Seattle Seahawks), Mike Klinkenborg (Central Lyon, Iowa), Jeff Koeppel (Urbandale, Iowa), Darin Naatjes (West Lyon, Stanford) and Kevin Sanger (Britt).
Comments: (319)-398-8258, jeff.johnson@thegazette.com