Home / Sports / Iowa Prep Sports / High School Football
4 Downs: Gazette staff quips on queries about Iowa high school football
What are the most interesting first-round playoff games? Is the RPI good? Coach of the Year candidates? Who has cool helmets?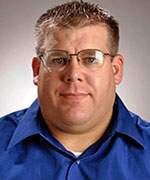 K.J. Pilcher
Jeff Johnson
Jeff Linder
Nathan Ford
Oct. 17, 2022 11:04 pm, Updated: Oct. 18, 2022 8:30 am
The Gazette's Iowa high school football staff poses and answers questions about the current season. See how much Jeff Linder, Jeff Johnson, K.J. Pilcher and Nathan Ford can gain for 4 Downs:
1st & 10: What are the most intriguing first-round playoff games this week?
Linder: I'll stay local, and pick one from each class … New Hampton at Waukon is a virtual tossup in Class 2A. Interested to see if Iowa City Regina can go to Pella Christian and have a chance to land an upset in 1A. Lisbon at East Buchanan is probably the best in the area in Class A, and I think Central City has a pretty good chance to go to Tripoli and earn its first postseason win in 14 years (and only its second in school history).
Johnson: For me, it's the Class 2A encounter between New Hampton and Waukon. Old Northeast Iowa Conference rivals. Waukon won its district, its final five games of the regular season. New Hampton is 6-2, losing two of its final three regular-season games to drop to fourth place in its district. Couple of quality clubs here.
Pilcher: Class 1A has a handful of games that could be interesting. Iowa City Regina (5-3) plays at Pella Christian (7-1). Those two programs have played some classics in the past. Remember the 37-35 state semifinal in 2017 and the 45-43 state quarterfinal in 2016 won by Regina? The Regals' three losses are to teams that are a combined 23-1 and one of them is in 2A. The Eagles have won three straight with their only setback a 15-13 slugfest with Sigourney-Keota. Regina has won three of its last four with the only loss in the stretch being to this year's juggernaut West Branch. Can Regina ground the Eagles' offense that scores 46 a game? Other 1A matchups that pique my interest are Durant (5-3) at MFL MarMac (7-1), Cascade (5-3) at Dike-New Hartford (6-2) and Denver (6-2) at Waterloo Columbus (5-3).
Ford: Fascinated by what happens when Northeast Iowa Conference rivals New Hampton and Waukon clash. Waukon got off to a 0-3 start but has won five straight, while New Hampton dropped two of its last three after spending most of the season in the Class 2A top 10. New Hampton's district schedule was probably a little tougher, but Waukon has the recent playoff success with five straight trips to the UNI-Dome.
2nd & long: Does the RPI need to be modified or is it fine in its current form?
Linder: I'm fine with it as is. It rewards wins, and it rewards a challenging schedule. I also like that there is a caveat that a team can jump another if it beats it head-to-head. I might extend that out to more than one spot.
Johnson: A slight adjustment needed, to take more into account the quality of non-district opponents. Let me use Cedar Rapids Washington as an example. Going into this week, the Warriors were 5-3 overall, 3-1 in their Class 4A district. Their three losses were to Cedar Rapids Xavier (which has the top RPI in 4A) and to Cedar Rapids Kennedy and Linn-Mar (RPIs of 9 and 10, respectively in 5A). It also played another 5A opponent non-district in Cedar Rapids Jefferson and a 4A team in Marion. Yet Washington's RPI is lower than Newton's and Fort Madison's. Yes, Newton and Fort Madison are 6-2 overall, but Newton played a 2A school non-district and two 3A schools with a combined record of 1-15. Fort Madison played four 3A schools. And Washington beat Newton two weeks ago at Newton, 21-0. Doesn't make sense to me.
Pilcher: The system works, but there are still some glitches. Probably is as good as it is going to get. Nothing will be perfect, like Tipton getting in on RPI over Mount Vernon, despite the Mustangs' win over the Tigers. I believe there is a small chance that could happen again with Newton and Cedar Rapids Washington, despite the Warriors' recent win over the Cardinals. Non-district games may need to be assessed and the whole opponents' opponents' records thing is enough to give someone a migraine.
Ford: The RPI itself is a simple formula, but I think it does the job in a sport where the best teams usually stand out and we're not asking it to do too much. When we're talking about the last few teams that get into the playoffs, we're probably not talking about state championship contenders anyway.
3rd & short: Who are the leading candidates for Coach of the Year, and why?
Linder: Pick your Pedersen, and I'll start with the son. Mount Vernon is the only remaining unbeaten in Class 3A under Lance Pedersen, and who outside of Southeast Linn County saw that coming? The father, Butch Pedersen, has West Branch humming and is one of about four serious contenders to win it all in 1A. Honorable mention to Justin Putz (Independence), James Harris (Iowa City Liberty) and Matt Miers (Central City).
Johnson: If we're going area only, Lance Pedersen at Mount Vernon comes to mind. The Mustangs are undefeated despite losing some really important skill guys to graduation and not making the playoffs last season. Heck, split it with his dad, Butch, whose West Branch Bears also are undefeated! Around the state, off the top of my head, Brandon Krusey has Davenport West competitive, 6-2 and in Class 5A playoff contention. Eric Addy has Des Moines North at 4-4. Two pretty remarkable seasons for programs that have really, really struggled.
Pilcher: This could be one of the deepest groups of candidates we've had in a long time. We could have a hard time deciding on our postseason honor. The winner will have earned it. There is the consistent Duane Schulte at Cedar Rapids Xavier. The father of Saints football is a dominant 8-0. James Harris has Iowa City Liberty turning heads at 7-1 and one complete pass from an unbeaten mark. Class A teams have been impressive and East Buchanan's Jerry Alden, Alburnett's Rich Velasquez and North Linn's Jared Collum are all 7-1 with their losses coming to each other. The Pedersens have led two of the most dominant seasons, so far. Butch Pedersen has West Branch shredding 1A foes, while Lance Pedersen has Mount Vernon among the top 3A programs. Both unbeaten. They share my vote.
Ford: Rich Velasquez has a strong case. Alburnett wasn't ranked in the preseason but opened eyes with a Week 1 win over North Linn and now has a district title to its name. The move to Mason Neighbor at QB has obviously worked out and then some. Iowa City Liberty's James Harris is another coach whose team showed it would be a lot better early on with a win over Iowa City High. That young program has seemingly taken the next step this season with a 7-1 record. Cedar Rapids Xavier's Duane Schulte, Mount Vernon's Lance Pedersen, Williamsburg's Curt Ritchie and West Branch's Butch Pedersen certainly are in the running with 8-0 teams that impress me more and more every week.
4th & goal: What football program has the coolest helmets?
Linder: I like traditional, I like simple, so I love Cedar Rapids Xavier's helmet, and overall attire, actually. I don't think the Saints have strayed from the helmet and uniform ensemble they unleashed 25 years ago. Those helmets do their job.
Johnson: Always have liked the color scheme at East Buchanan (Columbia blue and red) and the swashbuckler logo. Think old Tampa Bay Buccaneers logo with Houston Oilers colors. Solid!
Pilcher: So many good ones. I really like the East Buchanan Buccaneer. One of my favorites is the orange Spartan head for Solon. Mount Vernon's maroon and silver lid with the Mustang on it. The coolest? Sigourney-Keota's design. A dark helmet with a gold-and-white King Cobra on one side and the large stacked SK on the other. I hate snakes but admit that is tight.
Ford: Feels like I'm seeing too many simple designs out there these days – numbers or just plain. Give me a big, unique logo (not just a letter) and stripes on a shiny lid, like Clear Creek Amana's. BUT, I also like a helmet that isn't white, so North Fayette Valley might be my winner.