Home / Sports / Iowa Prep Sports / High School Football
4 Downs: Gazette staff answer Iowa high School football questions on Week 9 and the playoffs
What are the best matchups? What is at stake between Linn-Mar and C.R. Prairie? Will Class 3A District 4 have three playoff teams?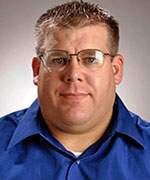 K.J. Pilcher
Jeff Linder
Nathan Ford
Jeff Johnson
Oct. 19, 2021 5:08 pm, Updated: Oct. 21, 2021 11:23 am
HEY! We're sharing here. Pay attention as Jeff Linder, Jeff Johnson, K.J. Pilcher and Nathan Ford give their Iowa high school football takes on Week 9 and small-school playoffs.
1st & 10: What are the most intriguing playoff matchups this week?
Linder: In terms of games I think could be most competitive, I'll rank three: Mason City Newman at East Buchanan in Class A, Cardinal at West Branch in 1A and New Hampton at North Fayette Valley in 2A. Newman has been on the edge of our Class A top 10 all year, and East Buchanan has made a late rush as seems to be getting stronger as the season wears on.
Johnson: Just scrolling through the list of games, three kind of stuck out to me: Cardinal at West Branch in Class 1A, Mason City Newman at East Buchanan in Class A and in a state game Ruthven GTRA at Gladbrook-Reinbeck. Cardinal is 5-3 but played a tough schedule down the stretch. West Branch is 6-2. Newman is 6-2 and EB 7-1. The GTRA/G-R encounter pits a pair of teams that have 7-1 records.
Pilcher: The first that comes to mind is Mason City Newman (6-2) at East Buchanan (7-1). The Buccaneers defense allows just 11 points per game and forced 24 total turnovers, ranking second in Class A with 16 interceptions. Newman averages 36.8 points per game and is tied for fourth in Class A with 43 touchdowns. East Buchanan's rush attack could help the cause, adding to its 2,715 yards and keeping the Knights off the field. Others to watch, a top-10 battle between Estherville-Lincoln Central (5-3) and Central Lyon/George-Little Rock (5-3) in 2A, MFL MarMac (6-2) at Denver (7-1) in 1A and Newell-Fonda (7-1) at Janesville (7-1).
Ford: Start with Estherville-Lincoln Central at Central Lyon-GLR in Class 2A. They're tied for eighth in our poll, but I think they're both better than that despite a couple losses against tough competition. So does BC Moore, which has CLGLR No. 1 and ELC No. 2. I won't go as far as saying this is the state championship, but both teams should be considered among the top contenders.
2nd & long: What is at stake in the Week 9 game between Cedar Rapids Prairie and Linn-Mar? Who do you predict to win and why?
Linder: I think it's going to be a great game, and there's plenty at stake. With Prairie at 4 and Linn-Mar at 5 in the 5A RPI list, it's likely that the winner will get to host two playoff games and the loser will just get one at home. That's important, especially if the opponent is from Central Iowa. Both of these teams have been impressive, and I can't say enough about Linn-Mar's turnaround this year under Tim Lovell. That said, I'm going to go with Prairie by a touchdown (or less), just based on the fact that the Hawks might be a little more battle-tested by their schedule.
Johnson: Pride, bragging rights, playoff position. Man, I hate making predictions because the team you don't pick has used it as a motivational tactic in the past. Oh, I've got a couple stories on that. LOL. But if I'm pushed, I'll go with Prairie. Unique offense, tough preparation for opponent, and I legit think Prairie has the ability to win it all in Class 5A.
Pilcher: Without consulting Lindy, who has this down pat, I'd say a home first-round playoff game next week. The other is the ability to chant, "Let's play football" if the winner is losing to the other school in basketball. Seriously, home playoff game and a chance to roll into the postseason with a quality victory and momentum.
Ford: Maybe home-field advantage? Cedar Rapids Prairie is No. 4, Linn-Mar No. 5 in this week's RPI standings. They could end up meeting again down the road and, considering the parity in Class 5A this season, I don't think it's in either team's best interest to show too much. That said, both want to win a game with Metro bragging rights on the line, especially since neither had Cedar Rapids Kennedy on the schedule this year. I've got Prairie, 28-21, mostly because its unique offense is successful enough to counter Linn-Mar's stellar defense.
3rd & short: What is your ideal playoff structure — 16 vs. 32 teams, reseed each round, straight bracket, East and West until the semifinals, etc.?
Linder: To me, a happy medium of 24 teams in each class is optimal, with the top eight earning a first-round bye. The way it is now, with 16 in the bigger classes and 32 in the smaller, is fine. I like the idea of seeding four "substate" brackets of four or eight teams, depending on the class, then reseeding based on RPI when they get to the UNI-Dome.
Johnson: I think the amount of qualifiers is just right at the moment. I'm a bracket guy, not down with all the mystery about who you might play and where.
Pilcher: I like 24 teams for all classes. Make eight districts and take the champion and runner-up from each, adding eight wildcards. District runner-up hosts a wildcard the first week. District champions will be seeded 1-8 and host first-round winners. Throw out geography and ignore travel. If Lansing Kee and Sydney have to play, find a neutral site in the middle.
Ford: I like 16 teams but I'd be OK with 32-team fields and fewer classes. I'd rather there be one bracket for the entire playoffs because it's easier for people to follow (and more fun to make predictions). Balancing geography and seeding is preferred, so there are multiple parts of the state represented at the UNI-Dome but with the likelihood of blowouts low. Someone is going to have a complaint about their draw no matter what and I appreciate that the IHSAA has been willing to tinker.
4th & goal: Submitted by Subtext subscriber Dan Kedley. What teams will qualify for the playoffs from Class 3A District 4?
Linder: Benton Community has clinched the title and Davenport Assumption, as the runner-up, is assured a slot. Mount Vernon has a shot at an RPI-based at-large spot, but is in a must-win situation against Vinton-Shellsburg, and is going to need some assistance. The tough thing for the Mustangs is that the teams right above them on the RPI ladder (Ballard, Hampton-Dumont/CAL, Creston and Sioux Center) all have highly winnable games.
Johnson: Mr. Kedley puttin' the heat on, so I'll say Benton Community, Davenport Assumption AND Mount Vernon.
Pilcher: Benton Community is in with a district title. I think Davenport Assumption has clinched second place regardless of Friday's game with Maquoketa. Mount Vernon is on the bubble. The Mustangs need a win over Vinton-Shellsburg, which has lost four by one score. They also might need some help to climb up the RPI rankings.
Ford: Jeff Linder's answer is the one you want to consult. My less-educated prediction is that automatic bids Benton Community and Davenport Assumption will be the only qualifiers, with Mount Vernon among the first teams out.