Home / Sports / Iowa Prep Sports / High School Football
Iowa high school football playoffs: Toughest pods, dark horse picks and more in 4 Downs
What are the most competitive pods? What teams could play Cinderella? Will Regina's win streak survive the playoffs?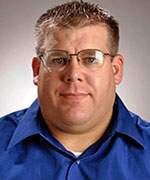 K.J. Pilcher
Jeff Johnson
Jeff Linder
Nathan Ford
Oct. 26, 2021 3:44 pm, Updated: Oct. 26, 2021 4:34 pm
The playoffs have arrived for all Iowa high school football classes. The small-school classes have been pared down to 16 to match the rest. The march to the UNI-Dome is at full speed and our last 4 Downs of the year addresses the postseason.
The Gazette's Jeff Linder, Jeff Johnson, K.J. Pilcher and Nathan Ford tackle postseason questions in 4 Downs.
1st & 10: Which pod can be considered this season's GROUP OF DEATH?
Linder: I've been harping on the strength of northwest Iowa in Class 2A all season, so it would be hypocritical of me to go any direction other than 2A Pod 1 (Spirit Lake at West Lyon, Clear Lake at Central Lyon/George-Little Rock). I truly think there are three championship-caliber teams in that pod.
Johnson: I've got two in mind. Class 2A-4 is loaded, with three 8-1 teams in Southeast Valley, Ida Grove OABCIG and Greene County. Iowa Falls-Alden is the fourth team there. Then 3A-4 has Solon, West Delaware, Davenport Assumption and Grinnell. Those first three teams, in particular, are very good.
Pilcher: The pods have some very good matchups and some brutal foursomes. In Class 2A, Pod 1 has three teams that could play for a title. Spirit Lake, West Lyon and Central Lyon/George-Little Rock. I think the most competitive pod is closer to home. I'm going with Class A Pod 4. North Linn is ranked third and hosts a very strong Wapsie Valley team that received votes in the final poll. Seventh-ranked East Buchanan opens at No. 4 Lisbon. Watch this pod. It's going to be cray-cray good.
Ford: Class 2A Pod 1 sticks out with No. 5 Spirit Lake facing No. 6 West Lyon and No. 8 Central Lyon/George-Little Rock (our preseason No. 1) potentially waiting in the quarterfinals after hosting Clear Lake. I could see any of those top three teams going on to win it all. In the area, Class 1A Pod 4 and Class A Pod 4 look particularly deep.
2nd & long: What team (outside the RPI top 6) is your dark horse pick to reach the UNI-Dome?
Linder: Picking West Des Moines Dowling at 8 seems too easy, so I'll avoid that and look elsewhere, also since the Maroons would have to get past Southeast Polk in the quarters. I'll go off the beaten path and go with Waukee Northwest at 12, also in 5A.
Johnson: It's in Class 5A: No. 7 Iowa City High and No. 8 West Des Moines Dowling.
Pilcher: This is fairly easy. Independence is eighth and Benton Community is ninth in the Class 3A RPI. Sixth-ranked Independence (8-1) opens at No. 7 Benton Community (8-1) in Pod 2. The winner will face either Humboldt (9-0) or Hampton-Dumont/CAL (5-4). Go with the Mustangs or Bobcats to make the semifinals.
Ford: West Des Moines Dowling and dark horse don't go together, but we kind of wrote the Maroons off after a 1-3 start. But they've won five straight, including a win over West Des Moines Valley, and have quarterback Jaxon Smolik back from an early-season injury. Considering it took a Hail Mary for Southeast Polk to beat Dowling in Week 1, this No. 8 RPI team isn't like most others.
3rd & short: Iowa City Regina has won 20 straight games. Will that streak be intact for the start of next season?
Linder: I'm going to say no, just because I think it's Van Meter's year in 1A. Another Dome trip certainly is a possibility for the Regals.
Johnson: Class 1A is so friggin' good this season, so I'll say no. BUT it also wouldn't surprise me. How's that for hedging my bet?
Pilcher: Do they play Dike-New Hartford this postseason? Asking for a friend. Van Meter is the top team in Class 1A and the Regals have a tough pod with MFL MarMac, West Branch and Dyersville Beckman. Regina has the chance to do it, but it will be a big hurdle to overcome Van Meter in the UNI-Dome.
Ford: The move up to Class 1A isn't in itself a reason to bet against a Regina team that made it through the regular season unscathed. The fact that Van Meter happens to be in 1A probably is, though. The Bulldogs have been top-ranked from the start, beat a Winterset team that has been ranked in Class 4A all year and just look like they're on a different level this season. Underwood might be close, though.
4th & goal: Were there any surprises from first-round playoff games last week?
Linder: My big surprises weren't upsets, but rather a pair of close calls – Lisbon over Bellevue in Class A and Montezuma over New London in 8-Player.
Johnson: Kingsley-Pierson beat Harris-Lake Park in the 8-Player first round, 30-13. In the regular season, H-LP beat K-P, 28-8. That's quite a turnaround.
Pilcher: Fremont-Mills (6-3) defeated a one-loss Baxter team that was competitive with Montezuma. Now, the Knights get top-ranked Anita CAM (9-0). Urbandale losing to Waukee Northwest was a surprise to me, sending Urbandale (7-2) to Iowa City High (8-1) for a first-round game.
Ford: I was surprised by how close No. 2 Montezuma came to losing in 8-Player. New London is a solid team and Montezuma maybe isn't quite as talented as last year, but 36-34 wouldn't have been the score I predicted. The Braves now have to face No. 5 Audubon in the Round of 16. If they make it back to the UNI-Dome, they'll have unquestionably earned it.