Home / Podcasts / Fact Checker Podcast
Fact Checker: Did Kim Reynolds want to jail teachers, librarians?
As soon as voting wrapped up for June 7 primary, political entities of all stripes wasted no time on social media as they start to eye the November election. As Democratic candidate for governor Deidre DeJear starts to face off against Republican Gov. Kim Reynolds, things are heating up.
On June 7, the Iowa Democratic Party posted an infographic meant to compare DeJear with Reynolds. Let's look at a couple of the claims the Democratic Party made against Reynolds.
Analysis
Claim: Reynolds "wanted to jail teachers and librarians."
This claim comes from the Iowa Democratic Party several months after state Sen. Jake Chapman stoked the flames of long simmering cultural divides in January, when he said Iowa teachers and the media were pursuing a "sinister agenda."
"It has become increasingly evident that we live in a world in which many, including our media, wish to confuse, misguide and deceive us, calling good evil and evil good," Chapman said. " … The attack on our children is no longer hidden. … We have some teachers who are disguising sexually obscene material as desired subject matter and profess it as artistic and literary in value."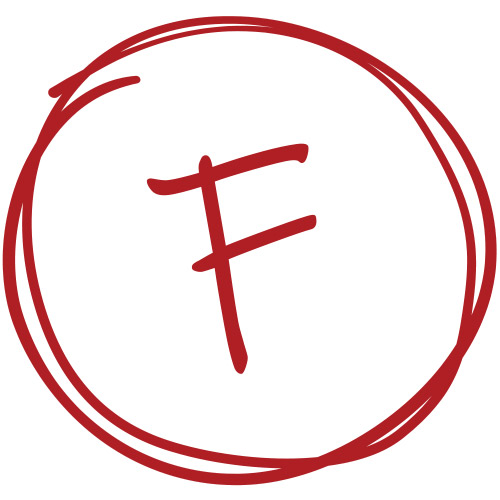 Most of the books questioned include LGBTQ themes or are written by LGBTQ authors. Chapman proposed legislation to bring criminal charges against school librarians and teachers who disseminated books that the bill's authors considered to be obscene.
In support of this claim, which was at the top of the Reynolds column on the Twitter infographic, the Iowa Democratic Party cited an article from Radio Iowa where Reynolds pushed back on Chapman's "sinister agenda" language but did not explicitly condemn statements about the legislation to jail educators.
"I'm not going to take any ownership of that. I hope he just misspoke and he'll correct that," Reynolds said during the January interview with Radio Iowa.
In her Condition of the State speech this year, Reynolds gave credence to claims about the nature of certain books she said would be considered "X-rated" if they were movies. At the June 11 Iowa GOP State Convention, she cited "drag shows in schools" and "elementary school lessons on pronouns" as negative aspects in the public schools, according to the Des Moines Register.
While Democrats like Senate Minority Leader Zach Wahls have called on Reynolds to disavow the entirety of Chapman's statements and pledge to veto his proposal to charge teachers, the absence of a complete disavowal does not equate to support for jailing teachers and librarians.
The transcript of Reynolds' Condition of the State speech — a speech delivered after Chapman's proposal made headlines — spent nine paragraphs talking about the topic of school books and full transparency with parents, which served as an introduction to her proposal for private school tuition aid.
But she stopped short of calling for measures like Chapman's, saying instead she wanted to focus on parental empowerment and school transparency with parents.
At the end of the 2022 Iowa legislative session, neither proposal passed. House File 2577, a modified version of Reynolds' proposal to require schools to post curriculum materials online in advance, passed the House but not the Senate. Chapman's proposal, Senate File 2198, did not make it to a vote in the Senate.
This claim is explicitly about whether Reynolds wanted to jail teachers and librarians. But there is no evidence to suggest she even had an inkling of support for such a measure.
Grade: F
Claim: Reynolds "banned trans kids from playing sports."
Unlike the first claim, this one has received explicit support and endorsement from Reynolds. On March 3, Reynolds signed House File 2416, which immediately banned transgender girls from playing sports on girls' teams in school.
Also unlike the previous claim, she gave indications of supporting this controversial piece of legislation well before it came to her desk. In a news conference at a Des Moines Catholic school on Feb. 15, she said she supported the concept.
"I said it's a fairness issue last year, and if it landed on my desk, depending on where (the bill is) at, I would probably sign it," Reynolds said. "I believe it is a serious issue."
Her stamp of approval on the law in March made Iowa the 11th state to enact a ban on transgender girls in girls sports.
The new law does not apply to transgender boys who want to play on boys' teams, or transgender athletes who want to play on co-ed teams. The tweet's reference to "trans kids" therefore is a little broad, but it's clear the party is referring to this new law.
Grade: A
Criteria
The Fact Checker team checks statements made by an Iowa political candidate or officeholder or a national candidate/officeholder about Iowa, or in advocacy ads that appear in our market.
Claims must be independently verifiable. We give statements grades from A to F based on accuracy and context.
If you spot a claim you think needs checking, email us at factchecker@thegazette.com.
Members of the Fact Checker team are Elijah Decious, Erin Jordan, Marissa Payne and Michaela Ramm. This Fact Checker was researched and written by Elijah Decious.