Home / Business News / Employment
Job seekers invited to job fair at NewBo City Market
3:30-6:30 p.m. Thursday, Sept. 16, 2021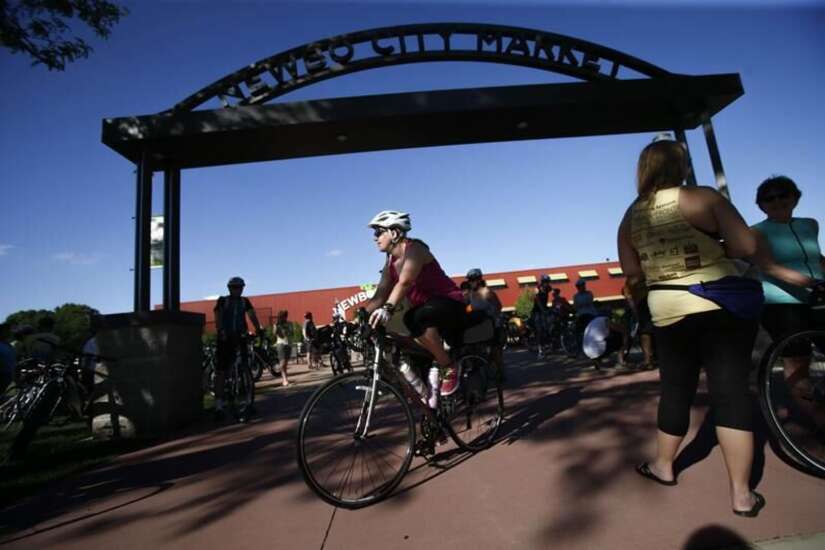 After more than a year of virtual events, over 30 local employers are coming together in one place in hopes that job seekers will stop by.
Employee-owned jobs platform Corridor Careers invites job seekers to preregister for the Fall Career Fair on Thursday, Sept. 16, 2021, from 3:30 p.m. to 6:30 p.m. This in-person Career Fair will serve as the finale to a multiday online Career Week series to help job seekers prepare to meet with employers in person.
In-person career fairs offer candidates an opportunity to learn about local employment opportunities and ask questions — one advantage over most online job applications. This career fair, held in conjunction with a regular "Meet me at the Market" event, hopes to draw more job seekers due to its popular location and amenities.
Pandemic taking a toll on both employers and job seekers
For job seekers who have been out of the job market for a while, it can be daunting to reenter the workforce during a pandemic. However, a job fair is a bit like a mixer, a way to be less formal and learn a bit about a variety of employers. Most employers are anxious about the number of open positions they have and are hoping to meet a candidate that fits their current or future needs.
Participating employers
Whirlpool Corporation
Leepfrog Technologies
Dave Wright Nissan Subaru
ALPLA
ACP, Inc.
Anamosa St. Penitentiary
ADM
Associated Materials Inc
BHFO, Inc.
BrightStar Care
Cedar Rapids Community School District
Discovery Living
Dupaco Community Credit Union
Frog Hollow Kid Campus
Furniture Row
GreenState Credit Union
Hills Bank and Trust Company
Johnson County
Keystone Cedars
Kinseth Hospitality
Kirkwood Community College
Optimae Life Services
Physicians Clinic of Iowa
Pinnacle Realty
Procter & Gamble
Raining Rose
REM Iowa
Spare Time Entertainment
Tanager Place
To The Rescue
Woodruff Construction
Woodward Communications
"Taking our career fair to NewBo City Market gives our job seekers unique, direct access to employers while enjoying a favorite community gathering spot," explains Dan Holterhaus, product manager of Corridor Careers and Career Week. "The week of virtual resources will give a job seeker all they need to make the most out of their in-person career fair experience."
Benefits for job seekers attending:
Visit with local employers from a variety of industries to find a job that fits your needs
Ask recruiters questions that a job description doesn't cover
Consider roles at employers you may have overlooked online — just because you met them in person and learned more about their company
Share your resume with all attending employers by preregistering and uploading a resume to your Corridor Careers profile
Career Week is produced and hosted by Corridor Careers and powered by The Gazette.
About Corridor Careers
Corridor Careers is a regional, online jobs platform site for job seekers and employers in the Cedar Rapids/Iowa City area, offering distribution to CorridorCareers.com, Glassdoor, ZipRecruiter, Jobs2Careers and many other national job sites. With over 12,000, highly engaged visitors every month, we've been connecting people with job information for over 23 years. Corridor Careers gives job seekers free access to career opportunities, job alerts as well as job tips and career resources. Recruiters receive Google-optimized job postings, expanded distribution to national networks and social media and can self-post to our job database. Recruiting and job hunting has never been easier. Corridor Careers is powered by The Gazette, 100% Employee-Owned.