University of Iowa seeks bids to raze University Club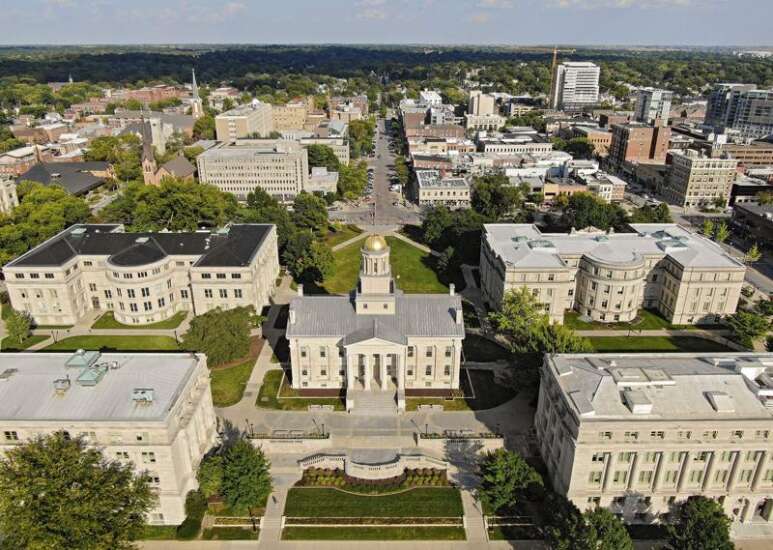 IOWA CITY - Coming up on two years after the University of Iowa announced plans to shutter its nearly 60-year-old University Club and redevelop the property, the campus is calling for bids to raze the about 30,000-square-foot building and its associated pool, pool house, and tennis courts.
Interested contractors have until May 7 to bid for the project, which is expected to cost the university $570,000, according to the university's facilities website. The construction site - 1360 Melrose Ave. just west of Kinnick Stadium - is 111,470 square feet in total, according to construction documents.
Demolition details indicate the university wants to keep the club's parking lot and lighting intact and backfill some portions of the site. Razing and redeveloping the site makes sense, according to UI officials, who report the club - which opened in 1960 as the University Athletic Club - is outdated, costly to operate, and outside the university mission.
The university initially floated the idea of replacing the club building with a hotel, but then expanded that idea to a larger redevelopment dream - asking prospective partners to prepare proposals for a re-imagined use of the site.
In May 2018, the university reissued its call for proposals for a 44-acre swath of UI-owned land on which the clubhouse sits - offering a much broader opportunity than just the hotel. In issuing that call, the university highlighted its plans to build a new $10 million clubhouse for its 'championship level" Finkbine Golf Course and offered suggestions like a boutique hotel, micro conference center, private member club, retail shops, or even residential housing.
The deadline for those proposals was Aug. 1, and the university has not awarded the project.
Prospective bidders submitted a long list of questions, according to the facilities website, including around UI expectations for the site. In the university's answers, it notes, 'There is no mandatory requirement that the University Club be replaced."
When asked about a residential piece of the project, UI officials expressed interest 'in how positive/sustainable revenue for the university will be generated by the residential component of the overall development."
l Comments: (319) 339-3158; vanessa.miller@thegazette.com