University of Iowa originally thought 'Girls' filming could be positive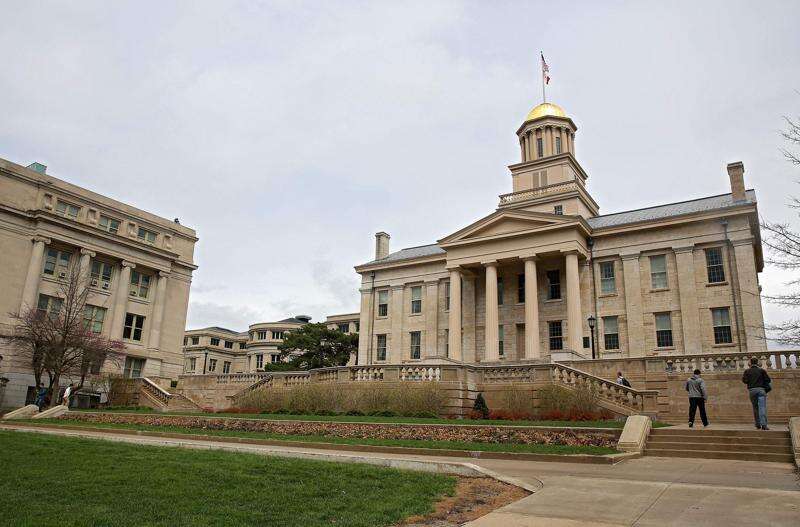 IOWA CITY, Iowa - University of Iowa officials originally thought allowing an HBO crew to film scenes of its popular 'Girls" show on campus - and feature the Iowa Writers' Workshop - would be a positive move, according to emails made public Thursday.
'Based on everything I can gather, it doesn't look like anything here poses a risk to the university's reputation," Stephen Pradarelli, director of University News Services, wrote in a March 24 email to Joseph Brennan, UI vice president for strategic communication.
Pradarelli in the emails said the UI had received requests to allow filming on campus for HBO's 'Girls" and the use of Iowa Writers' Workshop letterhead for the CBS show 'Mike & Molly."
'Girls," which follows a group of young adults living in New York City, turned to Iowa City during its season three finale when Horvath got accepted to the esteemed Iowa Writers' Workshop. The 'Girls" plot line was to include main character Hannah Horvath's bike getting stolen, according to a March 17 email from HBO.
'Given the popularity of the two shows, and the positive light in which the shows plan to portray the workshop, I think it's OK to proceed," Pradarelli wrote on March 24. 'With your OK, I'd like to move forward with this."
Brennan in an email that day initially said he'd have no objections and that Writers' Workshop Director Lan Samantha Chang was OK with the filming as well, according to the emails. But Brennan alerted Pradarelli less than an hour later that Mark Braun, UI President Sally Mason's chief of staff, 'thinks these are risky."
The next day, Brennan told Pradarelli in an email to decline the HBO 'Girls" request because 'the context and storyline aren't right." He said to allow 'Mike & Molly" to use the logo.
Brief summaries of HBO's proposed filming on campus, which was to occur in July or August, included shots of Horvath traversing the campus and locking up her bike.
According to the proposed scene descriptions provided to the UI, 'Hannah meets a new friend, a second-year student in the program, who explains that she does not need to lock up her bike because 'Iowa is awesome that way.'"
Horvath doesn't lock up her bike, and it gets stolen, according to the scenes provided via email to UI officials. After buying three locks, Horvath's bike gets stolen again.
'Hannah clearly has bad luck," HBO location manager Suk Yi Mar wrote in an email to Pradarelli.
Mar wrote that interior scenes would be filmed in New York, and HBO wanted to do one to two days of filming on the UI campus. The scenes would mostly be filmed during the day, and the cast and crew included 35 to 40 people, according to the emails.
She also said HBO can 'make a donation and/or pay a location fee."
Before UI officials decided to deny HBO's request, Pradarelli sent Mar a policy about filming on campus and said, 'As long as the filming doesn't interfere with the general business of the university, we should be OK."
After news broke that the university denied HBO's request, UI officials initially told reporters, 'Our general practice is not to allow filming, due to potential disruption to campus." Officials later said they had concerns about the show casting the UI in a negative light.
Even though the UI rejected HBO's request, the show's director has told reporters that he still plans to shoot in the Iowa City area.
According to emails made public Thursday, Iowa City Assistant City Manager Geoff Fruin asked the UI to provide any information it feels 'is important for us to consider before we determine our level of involvement."
Brennan responded, 'Let key people know about the bike stealing," according to the emails.
One of the show's staff writers, Sarah Heyward, is an alumnus of the Iowa Writers' Workshop. Director Chang said Heyward always showed great skill at writing about adolescent girls, and she had heard that the show's plot line could turn to Iowa City.