Iowa City schools will start school year only online as COVID-19 cases rise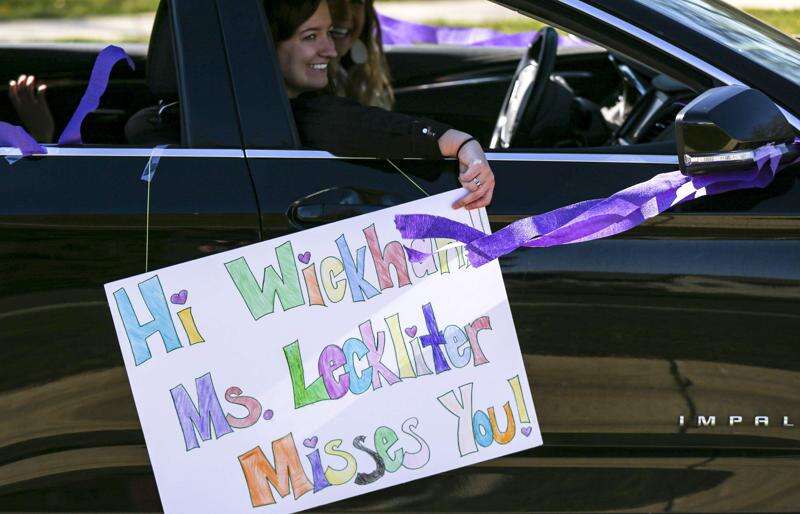 IOWA CITY — Students in the Iowa City Community School District won't return to face-to-face learning until Oct. 6 at the earliest.
By then, the district's 14,000 students will have been out of the classroom more than six months.
Since schools closed in mid-March to prevent spread of the coronavirus, positive cases of COVID-19 in Iowa have climbed, fallen slightly and — since mid-June — again increased.
The uptick has been acutely felt in Johnson County, which includes Iowa City. Of the 36,300 Iowans who have tested positive for the disease, 1,525 of them were in Johnson County, according to state data updated Wednesday. The county has seen 29 consecutive days of double-digit increases of new cases.
• COVID-19 IN IOWA: Maps and charts showing the latest coronavirus numbers in Iowa
Before the local surge, Iowa City school board President Shawn Eyestone said he and other members were 'leaning toward' resuming at least some in-person classes when the school year begins Aug. 24.
As case numbers changed, so did board members' minds, he said. An emotional school board Tuesday night approved the plan.
'It was an extremely difficult decision because we know how much that decision will have negative consequences,' Eyestone said. 'I don't know if it's the right decision, but I'm certain it's the necessary one at this point in time.'
A growing number of school districts across the country have opted out of resuming in-person classes as the start of the academic year approaches, despite pressure otherwise from President Donald Trump and Education Secretary Betsy DeVos. From San Diego to Nashville to Miami, school districts have said they will start the year teaching remotely, according to The New York Times.
In Iowa, the Cedar Rapids Community School District has not yet decided if students and staff will return to classes virtually, in-person or in a hybrid setting, though the district is offering a fully online program for middle- and high school students.
Des Moines Public Schools plan to give families a choice between 100 percent virtual learning and a hybrid model, according to the Des Moines Register.
Iowa City's interim Superintendent Matt Degner said Wednesday he empathized with families in his district who were fearful of exposing their children to the virus if schools reopen, as well as those desperate to resume their children's in-person education.
'We know it isn't easy and will have cascading effects for how their families are able to operate,' Degner said. 'Ultimately we do have the health and safety of the larger school community in mind. … We do anticipate we will be on-site during the school year at some point. It's just not going to happen Aug. 24.'
What those public health metrics are that would indicate when it's safe to reopen classrooms will be determined in the next two weeks, Degner said. Plans for athletics and activities also have not been set.
In the meantime, he said remote classes this fall will be 'true online learning' rather than 'emergency learning.'
When schools closed in mid-March, districts rushed to provide virtual lessons, to varying degrees of success.
Iowa City's plans for off-site learning allow for students who receive special education services to be brought to school for 'support in accessing the online instruction and to provide direct services,' according to school board documents.
The district will concurrently offer a completely online learning program, which will not be interrupted by decisions to shift to a hybrid or in-person model for students, for families who don't want to send their children to schools at all this school year.
Johnson County Public Health officials have been working in tandem with school district officials as they decide how and when to bring students and staff back together, county community health manager Sam Jarvis said.
Officials are watching to see how university students returning to Iowa City will affect public health in the community, Jarvis said, especially as younger Iowans have driven the increase in cases in Johnson County this summer.
'There's no one public health measure by itself that is going to fix all of this. It's a multipronged approach,' Jarvis said. 'We sound like broken records, but it's all about the practices put together that can help us keep cases low: staying home when you're ill, covering your cough, washing your hands, 6 feet of social distancing and wearing a face covering in public. All of those, together, really help.'
Degner urged community members to adhere to the public health advice to quicken the opening of schools.
'If we do that together, I think we'll get a better handle on our local area,' he said. 'So we can be back at school.'
Comments: (319) 398-8330; molly.duffy@thegazette.com