Iowa City launches interactive database of its trees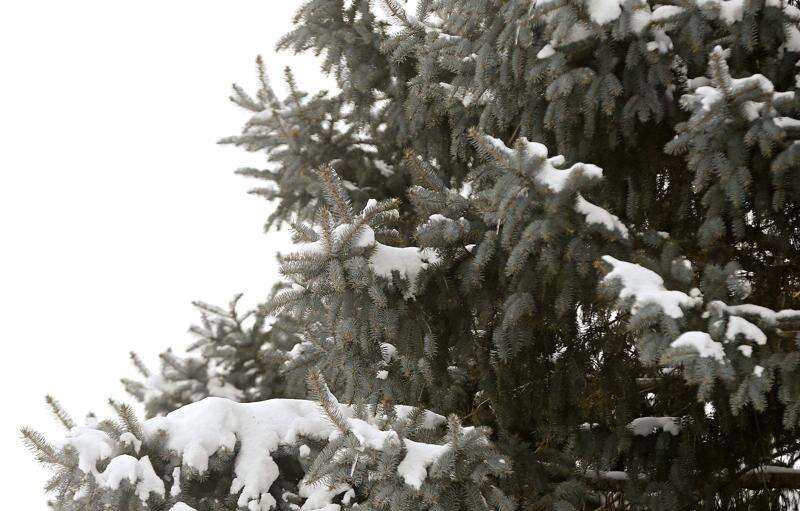 It's a common question posed to staff of the Iowa City Parks and Recreation Department, Director Juli Seydell Johnson said.
'I have this tree out in front of my house. What is it?"
A new interactive inventory of all of the 49,863 trees maintained by the city published online this month could help answer those queries.
The database, at pg-cloud.com/IowaCity, plots trees based on location, size, species and environmental benefit. Residents can zoom in on specific neighborhoods - trees lining the Ped Mall? Those include littleleaf lindens, ginkgos, serviceberrys and honeylocusts - or they can see comprehensive counts of tree species throughout the city.
'The main benefit for residents is they can see the information that we have," Seydell Johnson said. 'For us, it's about planning. We want to have diverse tree canopy in the city."
A diverse set of trees can help dampen the impact of invasive species like the emerald ash borer - which could wipe out blocks of trees if all of them were ash.
In addition to visualizing the city's tree varieties, the inventory could help the city quickly calculate the value lost when trees are damaged in storms and other weather events.
'Trees help lower energy costs, provide shade and wind protection," Seydell Johnson said. 'They generally increase property values because people want to live on tree-lined, shaded streets."
Overall, Iowa City trees provide more than $455,600 in energy savings and $221,000 in air quality, according to the database. They help avoid more than 10 million pounds of carbon pollution and 55 million gallons of stormwater runoff.
The complete inventory is the result of three years of data collection on the city's urban forest conducted by arborists at the Colorado-based firm Plan-It Geo, according to a city news release.
'We have a really great forestry staff that has been here for 30-plus years, so they have a really good idea of what's out there," Parks and Forestry Superintendent Zac Hall said. 'I don't think there were any surprises for them (in the inventory), but it's definitely a good, complete picture of what we have."
l Comments: (319) 398-8330; molly.duffy@thegazette.com