Emails show savings from University of Iowa Labor Center cut will be slow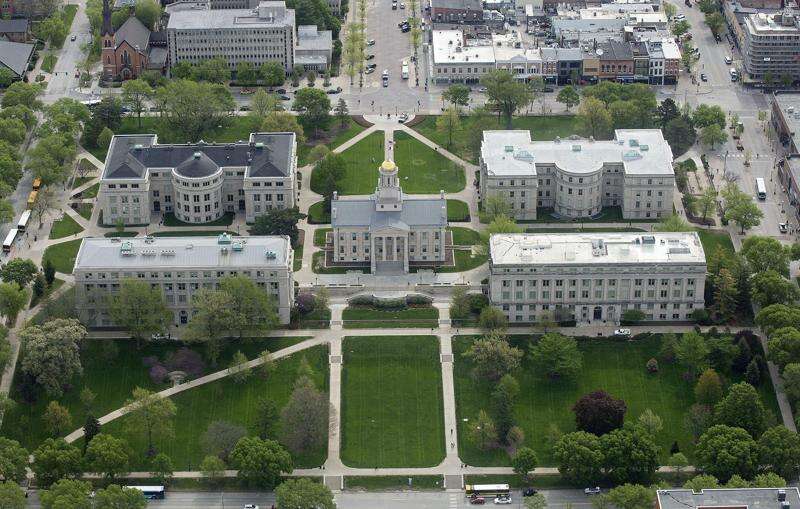 IOWA CITY - A move to close the University of Iowa's 67-year-old Labor Center is projected to save just $95,041 this budget year as employment contracts with many of its five furloughed staffers require extended notification periods.
That is about a fifth of the more than $550,000 that UI administrators expect to save when they completely stop allocating state-provided general education dollars to the center, among seven the university announced in July it will close due to persistent legislative funding cuts.
The full annual state appropriation to the Labor Center, housed in the UI College of Law, was $557,000 in the budget year that just ended. That, critics of the closing say, is small enough to raise questions about whether money alone drove the decision.
'The closure of the Labor Center would be seen as yet another politically motivated attack on Iowa workers, and I'm sure that label is not something the university intended to bring about," Danny Homan, president of AFSCME Council 61, wrote July 11 to UI President Bruce Harreld and new UI College of Law Dean Kevin Washburn after the eventual closure was announced.
Although the GOP-led Legislature - on which Iowa's public universities rely for funding - sharply curtailed the collective bargaining rights of public sector unions, UI officials have rejected accusations the Labor Center closure is politically motivated.
Still, emails show, the question came up.
In a July 10 email to Washburn, law professor Josephine Gittler said a Statehouse lobbyist had asked whether the new dean had been involved in the decision.
'I said no and that I thought it was unfair that you were having to deal with the fallout," Gittler wrote. The lobbyist 'said the democrats are furious, and the republicans are pleased, which figures."
The Iowa Legislature has decreased appropriations to the Board of Regents by more than $40 million since the start of the 2017 budget year.
Regents and UI officials have responded by raising tuition, freezing faculty pay, ditching some scholarship programs and postponing new construction.
In February, Interim Provost Sue Curry asked deans and administrators to identify institutes that, among other things, don't support student success, research or scholarship or are 'required by state code."
Gail Agrawal, law school dean at the time, responded by noting neither the Institute of Public Affairs - which also lost general fund support - nor the Labor Center 'are core to the teaching and/or research missions of the university."
Labor Center Director Jennifer Sherer said she and others take issue with that. But closing the center became complicated anyway because in April it landed a two-year, $195,000 grant from the National Endowment for the Humanities to create digital access to a 40-year-old oral history collaboration.
Administrators weighed transferring the grant and changing the project's director, according to emails. But center director Sherer urged against that.
'That project is embedded in our fragile web of multiple institutional relationships externally and on campus and the notion of transferring it would raise a lot of questions with outside funding agencies and partners," she said.
Amid an outcry - including emails from union representatives across Iowa, professors from universities in other states, lawmakers and alumni - administrators halted those discussions.
'The president has ordered closure but has effectively given the LC a year to develop an alternative source of funding and I have pledged to help the LC think creatively about what that might be," Washburn wrote in an email.
Sherer is hopeful the center won't close, noting 'a lot of people are engaged in finding a solution that will work for the long term."
The UI told the Legislature that closing all seven centers will redirect $1.85 million eventually. Along with cuts to other centers, the UI expects to save $3.5 million.