Home / Sports / Iowa State Cyclones / Iowa State Football
Iowa State depth chart: Cyclones have some newcomers stepping up
With 19 of 22 starters returning, depth-chart debuts big news for Iowa State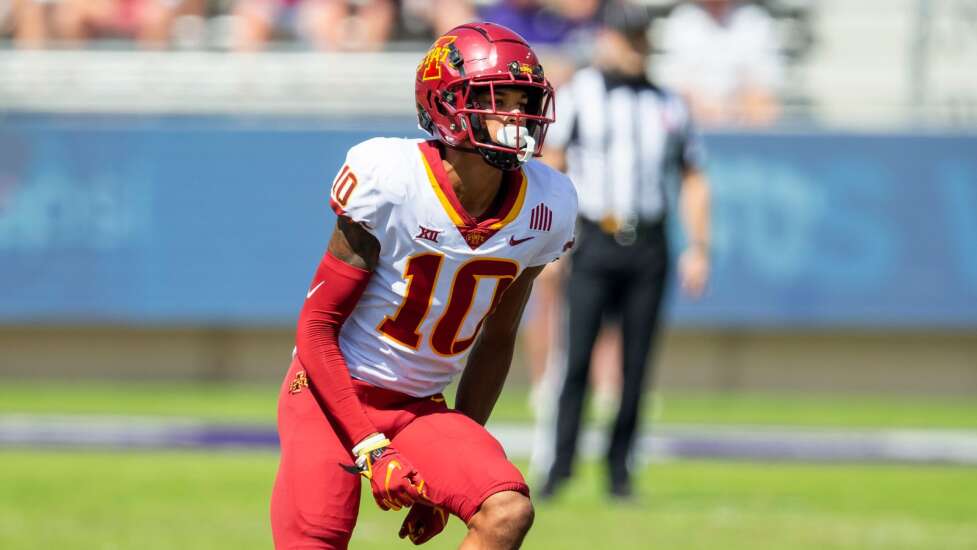 AMES — Iowa State finally got around to releasing its depth chart.
It wasn't a pressing situation — Iowa State returns 19 of its 22 starters from last season — but it's always interesting to see who's pushing for playing time or which players may have overtaken others.
Redshirt freshman nose guard J.R. Singleton was the only player who was able to overtake the incumbent starter. Isaiah Lee started nine of the 10 games he played last season. He recorded 12 tackles and two QB hurries.
"J.R. is the same guy every day," Coach Matt Campbell said. "He's on a relentless pursuit to become the best version of himself he can be. You know what you're going to get from J.R. Singleton every single day. That alone is enough to play for us. Then you add in his talent and he has elite athleticism for a big guy and he has all the tools to run sideline to sideline.
"From his standpoint, it's the consistency of that approach that's been on display so far that's really allowed him to be in a great position to help our team."
At wide receiver, two young players appeared on the depth chart for the first time. Bettendorf grad and sophomore Darien Porter is the backup at WRX behind Xavier Hutchinson and true freshman Jaylin Noel is a backup at WRM behind Tarique Milton.
"Darien is almost up to 200 pounds, he's a guy who can really run and he's a physical football player," Campbell said. "He can play on all four of our special teams in almost every situation. He earned the staff's trust by what he did on special teams and as camp went on, he earned more and more reps on offense. As he got more opportunities, there became these moments in camp where he kept showing up.
"I'm really proud of Darien. He has a really high ceiling and he is just getting started."
Who will be Iowa State's kick returner?
Currently, Iowa State's depth chart has the kick returner listed as "TBD" without so much as a few names with a bunch of "ors" between them. When asked on Tuesday, Campbell offered three names that have been back there.
Star running back Breece Hall, star receiver Hutchinson and Noel.
"There are a lot of guys back there that we feel really confident in with the ball in their hands," Campbell said. "That's one of those things that until you get into the season and see what it is, it might be a revolving door until we can get some live looks at exactly what they can do. But we feel really confident with the guys that could be back there."
Comments: benv43@gmail.com