Home / Sports / Iowa State Cyclones / Iowa State Basketball
Iowa State women's basketball seeks to shake off 3-point shooting woes against West Virginia
Cyclones were just 4-for-26 in win over Texas Tech on Saturday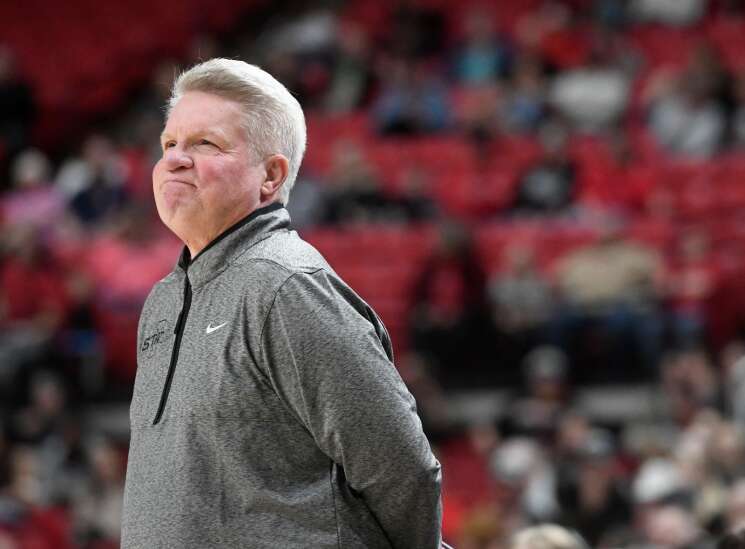 AMES — Bill Fennelly loves baseball analogies.
So the Iowa State women's basketball coach and ardent St. Louis Cardinals fan plucked one out to put his team's recent 3-point shooting woes into perspective.
"Do you put (Cardinals star) Paul Goldschmidt on the bench when he goes 0-for-12 in a series?" said Fennelly, whose 11th-ranked team faces West Virginia at 6:30 p.m. Tuesday at Hilton Coliseum (ESPN+). "I don't think so. You have to go with what people have done and proven over time."
That means Fennelly considers the Cyclones' 4-for-26 3-point shooting performance in Saturday's 81-58 win at Texas Tech an anomaly — and for good reason. ISU (9-2, 1-0 Big 12) leads the conference in made 3-pointers per game (9.3) and most of its recent misses have come on open shots that usually fall.
Saturday, the Cyclones made up for the long-range misfires by going 22-of-32 from 2-point range and 25-of-27 from the free-throw line.
"I think it shows that it's important for us to score in other ways, especially when the 3 isn't falling," said ISU guard Lexi Donarski, who scored 21 points despite going 1-for-9 from beyond the arc. "So it was good that we could do that and prove that to people, but, yeah, of course we hope we shoot it a little bit better moving forward, too."
The Cyclones' track record suggests they will. ISU led the Big 12 in 3-point shooting accuracy last season, but ranks sixth in 2022-23. The Mountaineers rank ninth in the league in 3-point defense, allowing foes to shoot 31.1 percent from deep, so a get-well game from the perimeter could materialize in the friendly confines of Hilton.
"If the shots are there, we're gonna take 'em," Fennelly said. "And, you know, it's like, 'Whatever.' (If) a football team's a passing team, you're not gonna stop passing because a guy drops it or you throw an interception or something. That's the way we play. That's what we've recruited to and you feel better when you shoot bad and win."
Comments: robgray18@icloud.com