Home / News / Crime and Courts
Waverly men to serve federal prison time for selling pills laced with narcotic used as elephant tranquilizer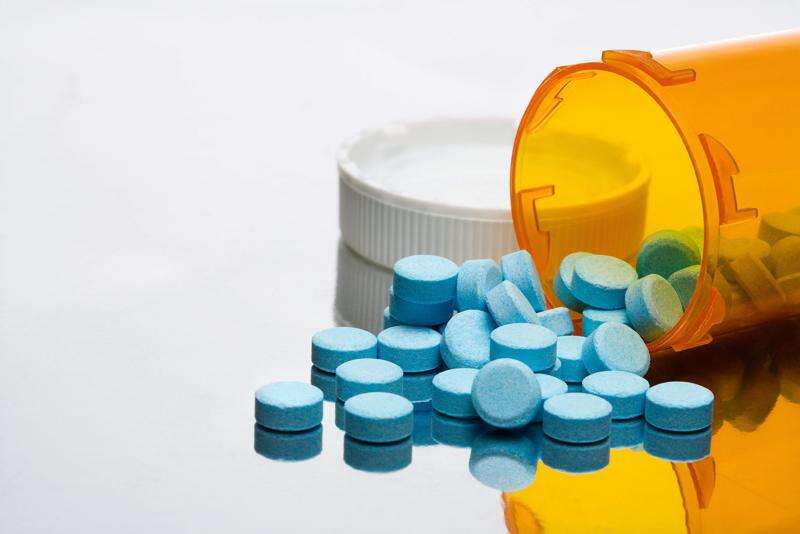 CEDAR RAPIDS - Two Waverly men, convicted of distributing fake oxycodone pills that actually contained a narcotic used in an elephant tranquilizer, were each sentenced Wednesday to federal prison time.
Evan P. Sage, 20, pleaded in May to possession with intent to distribute carfentanil, cocaine and marijuana, and possession of a firearm in furtherance of a drug trafficking crime. He was sentenced Wednesday in U.S. District Court to seven years in prison.
Cameron J. Lensmeyer, 20, also pleaded in May to possession with intent to distribute carfentanil and marijuana. He was sentenced to four years in prison.
According to a plea agreement, Lensmeyer admitted that he and Sage purchased hundreds of prescription pills, including oxycodone and alprazolam pills through a 'dark web" marketplace online.
Evidence from a previous hearing showed authorities seized over 800 blue pills that appeared to be prescription oxycodone pills from the men's Cedar Falls residence in June. Investigators also seized over $20,000 in cash, over 30 grams of cocaine, over 600 grams of marijuana and a loaded .32 caliber handgun.
Later testing determined that the blue pills contained carfentanil, according to testimony at that hearing. Carfentanil is a powerful narcotic that is 10,000 times more potent than morphine and 100 times more potent than fentanyl.
According to the Drug Enforcement Administration, carfentanil is a synthetic opioid that DEA, local law enforcement and first responders started seeing in 2016 and has been linked to a significant number of overdose deaths in various parts of the country.
Carfentanil is used as a tranquilizer for elephants and other large mammals, according to the DEA. The lethal dose range for humans is unknown.
U.S. District Senior Judge Linda Reade, during separate sentencing hearings Wednesday, said she understood neither men knew they were selling carfentanil but she didn't find that as an excuse.
Reade, during Sage's hearing, said this was an 'extremely serious" offense and being a drug dealer is 'irresponsible and to not even know what you're selling. … Someone could have died."
Sage received more prison time because he had a gun while drug trafficking.
Jill Johnston, Sage's lawyer, said although he had a gun, there was no evidence that he was armed when he sold drugs.
Johnston also said Sage understands there is no excuse for him selling the pills and that he recognized there could have been lethal consequences for drug users because he didn't know the pills contained carfentanil.
Brian Johnson, Lensmeyer's lawyer, also said his client realized how fortunate he was that nobody was harmed by the pills.
Both Sage and Lensmeyer apologized to the court and their family for their actions.
Reade sentenced Sage to 85 months and three years of supervised release following his prison term and Lensmeyer to 52 months and three years of supervised release.
l Comments: (319) 398-8318; trish.mehaffey@thegazette.com