Home / News / Crime and Courts
Trial reset in 2019 death that was staged to look like suicide
Second-degree murder trial for Joshua Conklin reset to Nov. 15 in Linn County District Court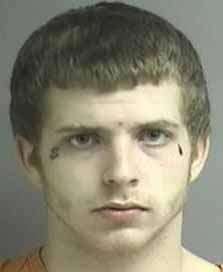 CEDAR RAPIDS — A judge Friday reset the trial for a Cedar Rapids man charged with shooting Randal Campbell and then staging it to look like a suicide.
Joshua K. Conklin, 29, will stand trial Nov. 15 for second-degree murder and obstruction of prosecution. He is accused of fatally shooting Campbell, 44, with an air rifle on June 21, 2019 at close range in his right eye, according to a criminal complaint.
Conklin also is accused of altering or disguising physical evidence and/or furnishing false information.
His trial was previously set in May but the judge reset the case due to scheduling conflicts that both the prosecution and defense had with other trials.
Police responded to a report of a suicide just after 9 p.m. June 21, 2019, at 1834 Hamilton St. SW and found Campbell dead, with an air rifle positioned on his lap.
An autopsy showed Campbell was fatally shot with the air rifle and the pellet entered his brain through his right eye, according the complaint. The cause of death was a gunshot wound to the head.
The investigation continued and after receiving further evidence and information, police obtained an arrest warrant for Conklin in January of last year.
They learned Conklin had been living in the detached garage at 1834 Hamilton St. SW and had had a recent conflict with Campbell's mother, the owner of the residence.
Police said Conklin had been in possession of an air rifle. Additionally, video surveillance showed Conklin and his girlfriend, Felisha Campbell, near the detached garage and leaving after her uncle, Randal Campbell, had been shot.
According to court documents, Felisha Campbell was present at the shooting and suggested staging the scene to look like a suicide.
She initially lied to investigators about her and Conklin's involvement but eventually admitted Conklin had shot her uncle with the air rifle and then returned to the home to leave the air rifle and stage the crime scene, according to police.
Conklin was an inmate at the Fort Dodge Correctional Facility on unrelated charges when the police submitted the arrest warrant July 27, 2020.
Felisha Campbell, 28, was arrested Dec. 21 of last year, following a police pursuit when she attempted to elude officers in a stolen vehicle. She was charged with conspiracy to commit a forcible felony and accessory after the fact, as well as several charges stemming from the eluding incident.
She pleaded guilty to a lesser charge — conspiracy to obstruct prosecution — and accessory after the fact and faces up to four years in prison. Her sentencing is May 11. Felisha Campbell also pleaded guilty to attempt to elude and other charges in the unrelated case.
If Conklin is convicted of second-degree murder, he faces up to 50 years in prison.
Comments: (319) 398-8318; trish.mehaffey@thegazette.com