Home / News / Crime and Courts
Retired UI music professor faces 25 years for child porn, distributing meth
Videos and photos listed under graphic sexual names and one after a character's name in a Rodgers and Hammerstein musical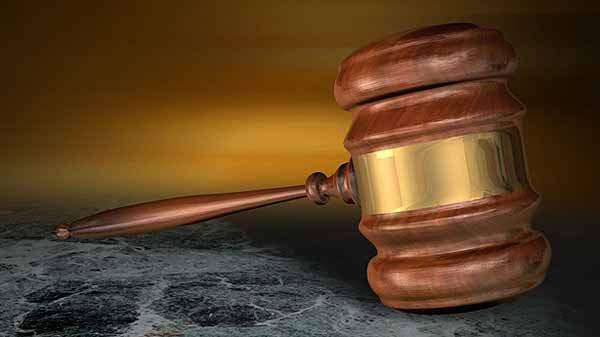 DAVENPORT — A retired University of Iowa music professor faces at least 25 years in federal prison for distributing methamphetamine that resulted in a death and for possessing child pornography.
John Robert Muriello, 65, pleaded last month to one count of conspiracy to distribute and possess with intent to distribute meth that resulted in serious bodily injury or death and one count of possession of child pornography.
During the plea, he admitted that Raymond Bustamante, a supplier in California, would obtain meth and distribute it to Muriello and Eric Hojka, 49, in August of 2020 or earlier. An investigation by the U.S. Postal Service showed that since early 2020, Bustamante had been mailing packages of meth to Muriello and Hojka in Iowa City.
At times, Muriello obtained the meth and distributed to others, including Hojka, and Muriello paid for Hojka to obtain the drugs from Bustamante, according to the plea.
On May 12, 2021, Hojka, who was convicted in May for drug conspiracy resulting in death, called 911 to report a unconscious person, "TS," who died after being taken to a hospital. Muriello had paid for the cost of shipping the meth and then Hojka obtained the drugs and distributed it to TS, who then injected it intravenously.
An autopsy, which revealed a "recent minute needle puncture mark," found the victim had died of meth intoxication, according to court documents.
During a search of Muriello's house, police found the 18,580 photos and 3,183 videos of child pornography on Muriello's electronic devices. The hash values — forensic fingerprints — of the images were sent to the National Center for Missing and Exploited Children, which found 165 identified children from its database and 1,034 that had been previously submitted to the center.
Most of the files were password-protected on Muriello's laptop with one user account named "John Muriello" and another under "Billybigelow" — a character from the Rodgers and Hammerstein musical "Carousel," according to the plea agreement.
Muriello also had Skype accounts on the laptop under his name and other names, the plea stated. The chats recovered were associated with drug use and distribution of child pornography.
According to search warrant affidavit filed in Johnson County District Court, authorities also received information about Muriello's illegal activities in April 2020. The university received an anonymous email from someone who was identified as a parent of a freshman and said he attended a party hosted by Muriello in his home.
Muriello provided meth and gamma hydroxybutyrate (GHB) — known as "date rape" sedative — to partygoers to have sex with them, according to the affidavit. The parent also said Muriello recorded sex acts with younger adult and teen partygoers and possessed an "extensive" child pornography collection on multiple devices in his home.
According to the plea agreement, the prosecution and defense will recommend Muriello serve the mandatory minimum of 20 years for distribution of meth and five years for the child pornography conviction. The five years may run consecutively or concurrently to the 20 years, which is up to the judge's discretion.
Muriello also waived forfeiture of his electronic devices and his Iowa City house, according to the plea. The forfeiture of assets is part of the sentencing that may be imposed by a judge. He also may be ordered to pay victim restitution, which is $3,000 per victim, and a $5,000 fine for the child pornography conviction.
The university revoked Muriello's status as emeritus professor of voice and opera on Sept. 20, 2022, Jeneane Beck, spokesperson for UI, said Monday. The university placed Muriello on leave in May 2021, and he retired on July 1, 2022.
Muriello's sentencing is set for June 20 in U.S. District Court in Davenport.
Comments: (319) 398-8318; trish.mehaffey@thegazette.com