Home / News / Crime and Courts
Police: Marion couple stole $26,000 in gift cards from Salvation Army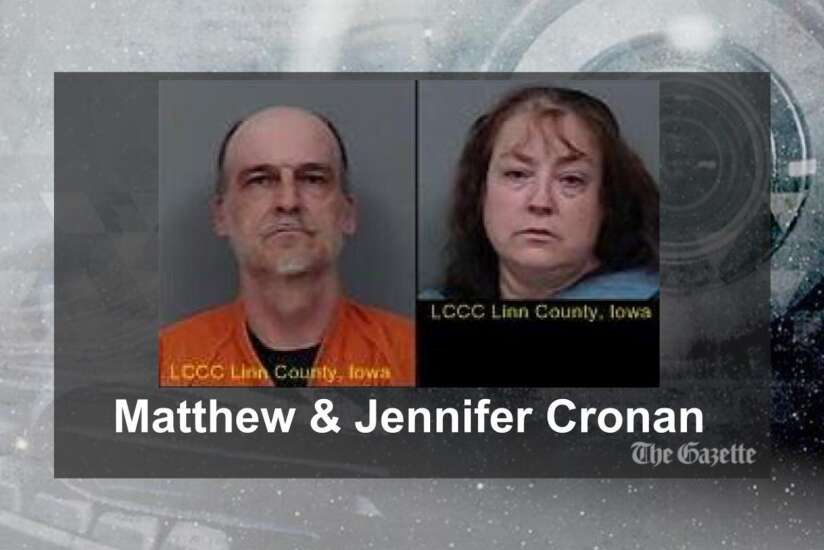 CEDAR RAPIDS — A Marion couple is accused of stealing more than $26,000 worth of gift cards from the Salvation Army and using them to make purchases at multiple Walmart stores.
Matthew Dean Cronan, 50, and Jennifer Lynn Cronan, 46, face first-degree theft charges.
Cedar Rapids police said Matthew Cronan was working as a seasonal employee for the Salvation Army between Nov. 19, 2020, and March 9, 2021, when he took approximately $26,600 worth of gift cards from the safe of the Salvation Army, 1000 C Ave. NW.
Police said Cronan and his wife used the gift cards to buy items from different Walmarts.
Matthew Cronan admitted to stealing the gift cards and Jennifer Cronan admitted to shopping with the gift cards, knowing they were stolen, according to court documents.
The Cronans were arrested shortly after 10:30 p.m. Wednesday at their home in Marion and taken to the Linn County Jail.
Some items purchased with the stolen gift cards were recovered at the couple's residence, police said
Comments: (319) 398-8238; kat.russell@thegazette.com.