Home / News / Crime and Courts
Iowa City police charge man with intimidation with a gun after shots-fired incident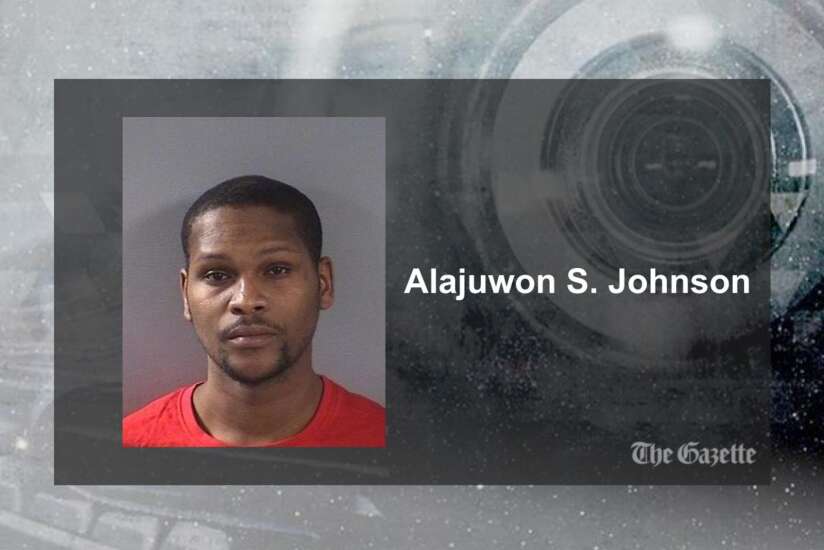 IOWA CITY — Alajuwon S. Johnson Sr., 38, address unknown, has been charged with a Class C felony after police responded to a report of shots fired at an Iowa City apartment complex last summer.
Johnson has been charged in Johnson County District Court with intimidation with a dangerous weapon with the intent to injure or provoke fear or anger in another.
Iowa City police said surveillance footage from June 10 shows Johnson firing a gun at a person running away from him near the Town & Campus Apartments on Arthur Street. Johnson is seen on video chasing the person while still firing his gun.
Shell casings were located in the area of the shooting. People in a large group in the area are seen on video dispersing as shots were fired, police said.
Comments: (319) 398-8375; james.lynch@thegazette.com