Home / News / Crime and Courts
Iowa City man arrested following high-speed chase in Linn County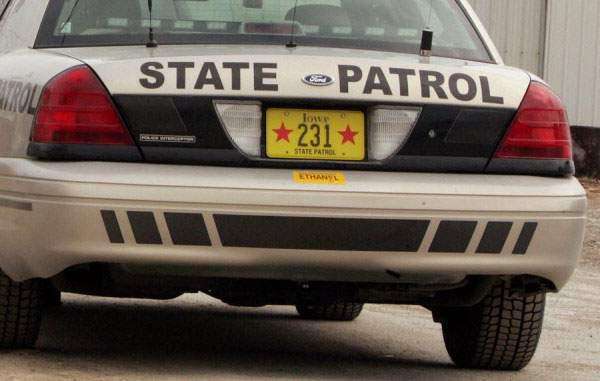 An Iowa City man was arrested after he led officers on a high-speed chase through Linn County, authorities said.
Court documents show that Steffon Alexander Nichols, 18, faces charges of attempt to elude and possession of a controlled substance.
According to the criminal complaint, Iowa State troopers attempted to stop Nichols for a traffic violation Monday on Interstate 380 near Wright Brothers Boulevard SW, but Nichols refused to stop.
As troopers gave chase, the criminal complaint states, Nichols reached speeds of 120 mph while passing semi-trucks on the shoulder before exiting the interstate at Wright Brothers Boulevard.
Troopers continued to pursue Nichols as he headed east on Wright Brothers Boulevard, allegedly reaching speeds of 128 mph, driving into oncoming traffic and running stops signs.
State police said the chase ended when Nichols lost control of the vehicle and drove into a ditch near Spanish Road in Linn County.
The complaint states Nichols was taken into custody and marijuana was found in his possession. A passenger in the vehicle was treated at the scene for injuries and released.
Nichols told police he fled because he did not have a valid driver's license, according to the complaint.
Comments: (319) 398-8238; kat.russell@thegazette.com