Home / News / Crime and Courts
Iowa City man accused of shooting handgun during fight
Ka'Leck Bolden was involved in a fight near 1100 Arthur St. on Saturday, police said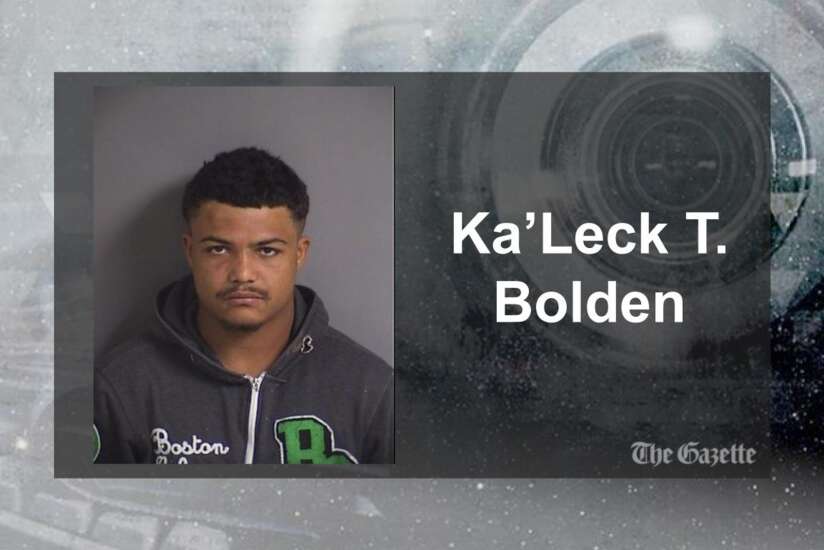 IOWA CITY - An Iowa City man faces firearm charges after police said he fired a gun during a fight Saturday night.
According to a criminal complaint, Ka'Leck T. Bolden, 23, was involved in a fight near 1100 Arthur St. around 9:15 p.m. During the fight, police said Bolden pulled out a gun and fired at others.
An Iowa City police news release Sunday said the fight had broken out among multiple people, and at least two of them fired guns.
A man was struck in the leg and suffered non-life-threatening injuries.
Police found a Ruger SR40 handgun in his vehicle with the serial number erased, and Bolden admitted to possessing and firing the gun.
Bolden is charged with possession of a firearm by a felon, Class D felony punishable by up to five years in prison.
Another shooting was reported in the same building Thursday, and police Capt. Denise Brotherton told The Gazette by email the two shootings were separate incidents.
Comments: (319) 398-8473; caleb.mccullough@thegazette.com