Home / News / Crime and Courts
Four injured as fire engulfs second floor of Blairs Ferry Road apartment building
The Gazette
Jun. 20, 2018 7:40 pm, Updated: Jun. 20, 2018 9:26 pm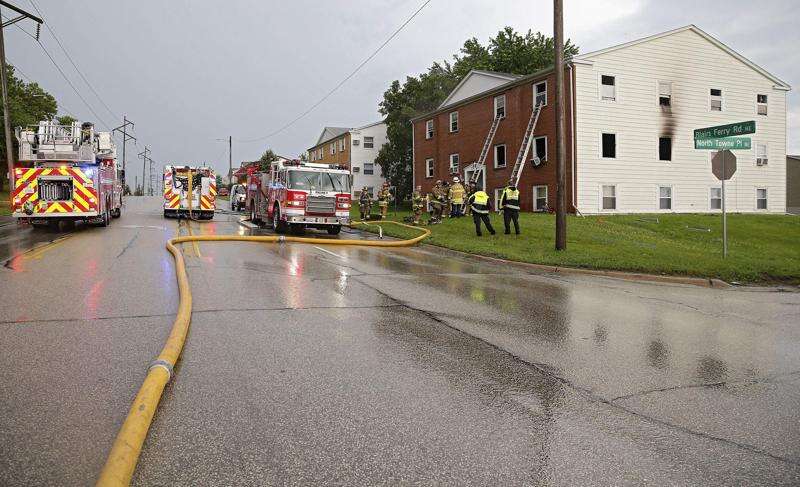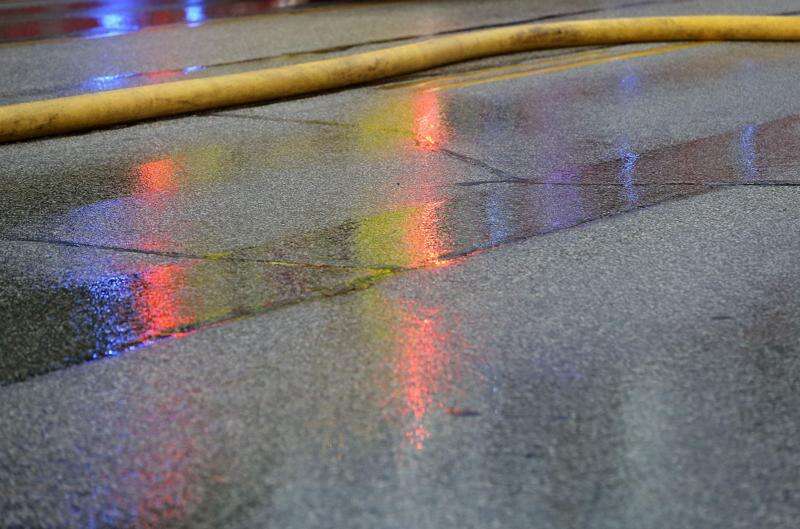 Four people were injured Wednesday evening as the second floor of a three-story apartment building was engulfed in flames.
According to Cedar Rapids Fire Battalion Chief Jason Andrews, at about 5:30 p.m., when he and other units with the Cedar Rapids Fire Department arrived at the scene of the fire at 2135 Blairs Ferry Road, flames were clearly visible on the second floor of the building. Andrews said that four people were injured during the fire, with two refusing treatment and two being transported to the hospital for treatment of minor injuries.
According to a Cedar Rapids Fire Department media release, after the initial arrival of firefighters after a 5:24 p.m. dispatch time, it was reported that there was a person trapped on the third floor of the apartment. The fire was elevated to a second alarm assignment and an adult victim was rescued from the building via a ladder truck, according to the release.
Andrews said there was 'extreme damage' to the second floor, with smoke damage to the third floor and water damage to the first floor.
All tennants are displaced untile the building is cleared by Cedar Rapids Building Services Division, according to the release.
Blairs Ferry Road was closed both directions between Interstate 380 and Center Point Rd. both during the fire and for hours after. The Cedar Rapids Fire Department, Cedar Police Department, Area Ambulance, and animal control remained on scene.
According to the relase, in total there were four engine companies, two ladder trucks, one rescue truck, and two battalion chiefs that responded from the Cedar Rapids Fire Department, along with multiple Cedar Rapids Police Department units. In addition, Area Ambulance Service responded with three ambulances and the Hiawatha Fire Department responded with one
engine company.